An enduring presence in Melbourne
Chinese Museum | 21st June, 2023
Twenty-five per cent of the current population of the municipality of Melbourne are of Chinese ancestry. They perpetuate the prominence of the community's enduring presence since Melbourne's early history of the 1850s.
Buildings in Chinatown that were established in the mid-19th century, during the gold rush are still owned by the original "clans" and religious organisations who built these buildings as community facilities to support new gold rush arrivals of Chinese immigrants and ongoing Melbourne inhabitants. The precinct in central Melbourne now stands as the oldest Chinatown streetscape in the Western world with a continuous living community history.
The survival of Melbourne's Chinatown in the centre of the CBD comes as no surprise once one understands that this precinct was the life-blood of a much wider Chinese community that resided not only in Chinatown, but throughout the inner suburbs of Melbourne, such as Carlton, North Melbourne, Kensington, Fitzroy, South Melbourne and East Melbourne up until the mid-20th century.
While this recognition is scant, many older-generation Chinese Australians remember their early childhood growing up in inner-city Melbourne and carry the stories of their parents and their parents' parents that perpetuate Chinatown's 170-year existence.
It is time to pull the whole story of a community together that has been and continues to be a major formative part of Melbourne's social, commercial and cultural life.
The Museum of Chinese Australian History has initiated a broad-sweeping project to study the social, historic and economic landscape of inner Melbourne from an alternative perspective. While numerous cultural collecting institutions, including the Museum of Chinese Australian History itself, have records of individuals and events of the past, the history and impact on Melbourne's social fabric of the last century and before has never been compiled to a central point where all the previous research work can be referenced into a wholistic and continuous picture.
The Museum's purpose is to distil this research for future generations as a foundation for not only an understanding of both the Chinese Australians' place in Australian society, but also the ability to trace individuals and families of those generations who went before to also establish our community members' individual places in Chinese society.
Join us to tell this history
This project is specifically about Chinese people who have lived and worked in the municipality of Melbourne and surrounding suburbs.
The community reunions are themed. Your family may have originated in Carlton or North Melbourne, or participated in a debutante ball, have been a restaurateur or waiter in Chinatown, worked at Queen Victoria Market or belonged to a Chinese society. We are bringing the community to the Chinese Melbourne story spanning the past 170 years.
If you are descendants of those who have a history and memory about living or working in Melbourne in the last century, you are eligible to come to a community reunion at the Chinese Museum, which are held monthly.
These reunions are for families, social groups and associations, being a great opportunity to re-unite with relatives and old friends that will stimulate attendees to share their past experiences. These events will be filmed and interviews conducted.
Head online to find out how to join a reunion or volunteer to participate in the project.
The broader objective of this project is to expand and enrich the understanding of how Chinese Australians contributed to shaping Australia's multicultural national identity and social order by reviewing the social interaction, firstly with Melbourne's early colonial society, then in later years, with modern Australia – studying the push-pull relationship at the coalface where Chinese Australians meet Australian society over this period.
The research will be utilised in a major exhibition that will become the foundation of a new Museum that is to be expanded in 2026.
The Chinese Melbourne project is sponsored by Southern Metropolitan Cemeteries Trust. •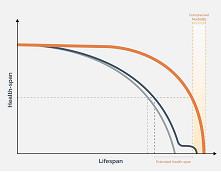 November 21st, 2023 - Susan Saunders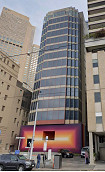 November 21st, 2023 - Barbara Francis & Rus Littleson

Subscribe
to
all
the
news
Like us on Facebook
Download the Latest Edition