Growing the next generation of Docklanders
Jack Hayes | 25th May, 2022
To leave the world better than when you entered it. It is an ideology many are hopeful to live by and one that underpins all teaching at Gowrie Docklands.
Gowrie Docklands, now known as Gowrie at The Harbour, since a second location partnering with Docklands Primary School opened in 2021, has been an integral part of early childhood education in the area for more than a decade.
Specialising in long day care programs for children aged between six weeks and five years and an integrated kindergarten program for three- and four-year-olds, the team at Gowrie at The Harbour place an ever-present emphasis on connecting their children with the broader community with the aim of preparing generations of socially and environmentally conscious children.
Hidden away on Seafarer Lane, Gowrie at The Harbour occupies the entire first floor of what would easily be misconstrued as a regular Victoria Harbour office building; however, one step outside the elevator doors will show this building is anything but regular.
Centred around an enormous multi-space playground with fully established flora, Gowrie at The Harbour is an educational oasis for children, staff and parents surrounded by high-rise living and working.
Gowrie at The Harbour executive manager of early learning Nicole Pilsworth said it was imperative the nine classrooms horseshoed the outdoor area to allow for connectivity and development among children of all ages.
"To create such a beautiful space, that people wouldn't necessarily know about until they saw it, it is quite unique," Ms Pilsworth said.
"It is part of who we are as an organisation. Docklands is one of five, soon to be six, Gowrie early learning services whose philosophies all centre around natural play spaces and connecting children with nature."
Without alignment to a formal educational philosophy, Mr Pilsworth said all Gowrie centres used a combination of learning theories such as the Reggio Emelia Approach.
The Reggio Emilia Approach is an educational philosophy based on the image of a child with strong potentialities for development and a subject with rights ... and grows in relations with others.
"Our educational philosophies are about empowering and enabling children at a young age to become active decision-makers and members in their communities," Ms Pilsworth said.
If we can educate these children that there is more than their own two- or four-year-old perspective, then by the time they become adults, they have a broader and more informed understanding of the world.
"In non-COVID times, you would regularly see Gowrie children out in the community, visiting the library or going for walks and observing different parts of the bigger wider world. It is something we hold very close with our teaching to ensure children are becoming active citizens in their communities."
According to Ms Pilsworth, during her three-and-a-half years at Gowrie at The Harbour she had seen a marked increase in the number of children attending the early learning centre based in Docklands.
"We've remained that one constant in a world of uncertainty. We have worked incredibly hard for our staff to stay connected throughout lockdowns and have grown our communication to let families know we are here for them," Ms Pilsworth said.
"We've become an important conduit for families to stay connected, not only with our services but to other families."
Following the opening of Gowrie Docklands Kindergarten in early 2021, Ms Pilsworth welcomed the news from the state government announcement of free kindergarten for three- and four-year-olds.
The $169.6 million scheme would offer free kindergarten for three- and four-year-olds in funded programs, and reduced fees for three-year-olds in unfunded, sessional kinder.
"It's an exciting initiative. We have been part of advocacy through several different avenues to get that through. It will mean there will be no cost kindergarten for a lot of families in Docklands and, those accessing longer day kindergarten programs, their fees will be subsidised too," Ms Pilsworth said.
"It gives families the flexibility in terms of whether they want short- or long-day kindergarten programs, which will be offered throughout the year, rather than just school terms."
With a turbulent 2020-21 now behind them, Ms Pilsworth and her team at Gowrie are looking ahead to an exciting 2022 and beyond.
"We are looking to rebuild and re-establish the connection with our community partners such as the library and community gardens. It has been a huge detriment to our children that we have not been able to immerse them with the wider community." •
For more information: gowrievictoria.org.au/childrens-programs/docklands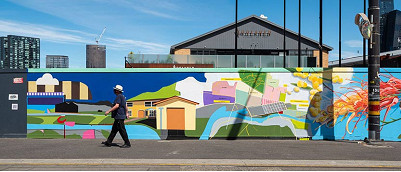 November 21st, 2023 - Adrian Doyle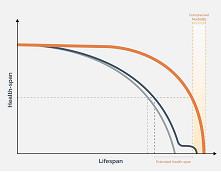 November 21st, 2023 - Susan Saunders

Subscribe
to
all
the
news
Like us on Facebook
Download the Latest Edition