A little less conversation, a little more musical
Edmund Coleman | 20th September, 2023
When producer David Venn began floating the idea of an "Elvis Musical", his mother was ecstatic.
As a "massive" Elvis fan growing up, "[my mother] was one of the biggest advocates," laughed Venn, who is head of David Venn Enterprises, a multi-award-winning entertainment and events company behind The Wedding Singer and Bring It On The Musical.
Elvis: A Musical Revolution, is a new bio-musical written by acclaimed international writers that tracks the king of rock n roll's rise from a "dirt-poor shotgun shack" in Tupelo, Mississippi, to his legendary '68 Comeback Special.
Authorised by Elvis Presley Enterprises, Elvis: A Musical Revolution has been in the works for more than four years. "At the time when all the discussions started, we didn't even know there was a movie," Mr Venn told CBD News. "So, it all kind of lined up quite well."
In terms of scale, Mr Venn said that it was the biggest show his company had taken on to date.
"I think because of the status of Elvis, you know, the show has to live up to that hype and the expectation that comes with that," he said.
Following a nation-wide talent search with more than 700 applicants, theatre and television star Rob Mallett was selected for the lead role.
"I have been influenced by people who have been influenced by Elvis and I didn't even know it," Mallett said.
[Elvis] is so deeply ingrained in the fabric of our culture. It is an absolute honour to have the opportunity to play him.
Featuring more than 40 Elvis hits, Mr Venn paused while considering his favourite: "I think one of the most exciting moments we have in the show is Heartbreak Hotel."
"It falls at a moment when Elvis does one of his first live performances. The audience gets to see [Elvis] really strike these moves, and hears that sound when the fans start to go crazy. It's really the moment where a star is born before your eyes," he said.
"Audiences love to cheer through that, and you get quite excited when his hip swing starts and all his moves."
Mr Venn laughed when asked about Elvis impersonators coming to the show.
"Yeah, there have already been many that came to our Sydney season, so I would expect the same in Melbourne. There's a whole new community of people who love everything to do with Elvis," he said.
"I think the greatest discovery has been the community aspect and how much [Elvis] does mean to people."
"That's something we have taken on board and have responsibility for: trying to celebrate the idea or the memories that people have of him in the most positive way that we can."
"Trying to work to keep the spirit alive."
Elvis: A Musical Revolution shows at the Athenaeum Theatre from September 30 to October 18. •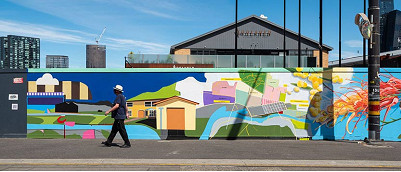 November 21st, 2023 - Adrian Doyle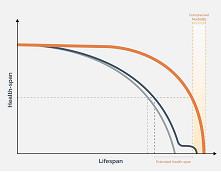 November 21st, 2023 - Susan Saunders

Subscribe
to
all
the
news
Like us on Facebook
Download the Latest Edition