It would appear that destiny has drawn Matt Elliott and Queen Victoria Market (QVM) together.
October 25th, 2023 - Ellen Sandell
September 20th, 2023 - Edmund Coleman
Columns
November 21st, 2023 - Susan Saunders
Residents 3000's "Forum 3000" in October was about health and wellbeing – a popular topic in our online media. The theme of the recent event was to discuss the difference between "lifespan" and "health-span".
November 21st, 2023 - Barbara Francis & Rus Littleson
November 21st, 2023 - Metro Tunnel
November 21st, 2023 - Peter Nevile
November 21st, 2023 - Afraa Kori
November 21st, 2023 - Brendan Rees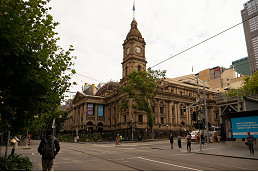 November 21st, 2023 - Sean Car

Subscribe
to
all
the
news
Like us on Facebook
Download the Latest Edition