A state of colonial confusion
Brendan Rees | 21st November, 2023
A new thought-provoking and powerful art exhibition recently launched at Town Hall's City Gallery invites visitors to confront the complexities and legacies of Australia's colonial past.
Titled Colonial Confusion, the display is curated by artist megan evans (name in lower case being her preference) who aims to "unsettle" the viewer through a mix of art and historical objects from the City of Melbourne's Art and Heritage Collection, which are broken into several categories including chairs, cutlery, glassware, and books – as she poses the questions of "What is this history that we are preserving?" and "Who are we as Australians?"
"You might wonder if I have painted on these historical documents from the collection, or bolted together, embroidered upon, cut, and beaded these precious mementoes of our history," she said.
"I have, but don't despair. By confusing the viewer, I am asking them to consider what we hold sacred. Consider the precious cultural belongings and sacred sites of First Nations people that have been desecrated and destroyed. What is this history that we are preserving?"
megan, whose work is informed by social issues, examining the nature of belonging and the impact of colonisation on identity, both self and nation, is a multidisciplinary artist, working in video, photography, sculpture, and installation.
Colonial Confusion reflects her personal history and takes the audience on a journey, re-evaluating the colonial era and the deconstruction of a "White Australia".
Among her powerful collection of objects in the exhibition is a striking work titled White House, an old Georgian-style dolls house, filled with ruby glass and antique sugar shakers.
The sugar shakers comment on the history of the Kanak people of New Caledonia, brought to Australia as slaves to cut sugarcane – with the art piece representing "the excess of Victoriana and the blood split as a result of the excess".
Speaking to CBD News, megan said she hoped the exhibition would be accessible to a lot of people in the heart of the city – and "particularly since the referendum, I felt even more determined for this conversation to be engaged with".
"Sometimes people have been shocked and horrified that I've actually destroyed the original historical documents, which is sort of the point," she said.
"Colonial Confusion places the visitor in the frame – of the past – in the present."
The exhibition is also inspired by megan's relationship with her late husband, Gunditjmara artist and activist Les Griggs. She conceded she was faced with the impact of Australia's cultural policies and practices on his life and the lives of his people.
The exhibition is free to all visitors at City Gallery, 110 Swanston St, until February 26, 2024. •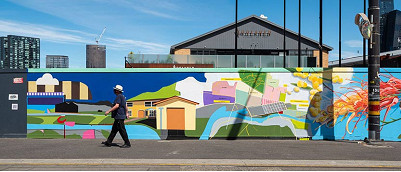 November 21st, 2023 - Adrian Doyle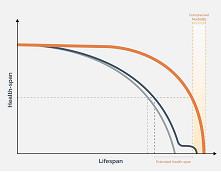 November 21st, 2023 - Susan Saunders

Subscribe
to
all
the
news
Like us on Facebook
Download the Latest Edition