A stroll down memory lane for Degraves St personalities
Brendan Rees | 26th October, 2022
They say there's a peculiar connection between taste and memory.
And for Mary Ursini, 80, and her husband Pompeo, 85, who sat for coffee outside Café Andiamo in the CBD one September morning, that could not ring truer.
Time could have stood still for the couple as the waft of coffee and the chatter among customers at the Degraves St café brought back a flood of happy memories.
Thirty years ago, Mary and Pompeo came across an empty shop space at Degraves St which, at the time, there was "nothing there" except a dry cleaner, a butcher's shop, and a flower shop.
"My husband said, 'Here is where I want to start something'," Mary said.
"I thought 'Oh my god, you're joking' because it's nothing. He said, 'We're going to make a go of it here' and so we did."
The couple named the shop Café Andiamo, which means "Let's go!" in Italian – a testament to the way they also conducted the business as it "took off quite quick".
"People just having a good time, people meeting friends, it was beautiful," Mary reflected.
Among their cherished memories was serving Perri Cutten, the founder of the iconic women's fashion house, which occupied the top floor above Café Andiamo at the time.
Returning all these years later to celebrate the 30th anniversary of their café opening in 1992, Mary and Pompeo are proud of what they achieved.
"We loved making something out of nothing and to make it the icon it is today."
To mark the special occasion, the couple caught up for coffee and brunch with Café Andiamo's current staff while marvelling at how much things have changed at the iconic laneway.
"My gosh, these 30 years where are they? I want them back," Mary laughed.
The couple of eight great children sold the café in 1997, a decision that didn't come easy, but Mary and Pompeo are so delighted that the business had stood the test of time.
And they intend to keep visiting Degraves St with the good feelings that come with coffee.
"I used to have an espresso but began to think I had too much short black coffee. So now, I have a skinny latte, but my husband still has the espresso coffee," Mary laughed.
Lord Mayor Sally Capp congratulated Pompeo and Mary for "following their dreams, and for helping cement Degraves St as one of Melbourne's most beloved coffee spots".
"We love to see small business success stories in Melbourne, and this is absolutely one of them." •
Caption: Mary Ursini and her husband Pompeo return to their beloved Café Andiamo in Degraves St.
Picture: Murray Enders.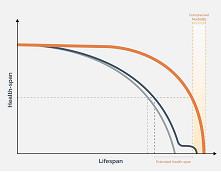 November 21st, 2023 - Susan Saunders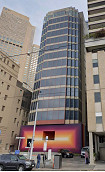 November 21st, 2023 - Barbara Francis & Rus Littleson

Subscribe
to
all
the
news
Like us on Facebook
Download the Latest Edition