A subtle study of character
Rhonda Dredge | 26th April, 2023
The German Film Festival opened in the first week of May at the Kino and a good three weeks of storytelling are on the agenda.
Director of the festival for Palace Cinemas Bettina Kinski has been working on the program for a year.
Film-makers approach marketing in a different way to those reading the blurbs.
"You don't want to give too much away," she said. "Using terms such as 'Coming of Age' give people an idea of what to expect."
For example, a film about a teacher caught up in a series of student thefts turns from a drama into a thriller.
Viewers attuned to subtle stories might not care about such a distinction, preferring to know that novice teacher Carla Nowak is an idealist and that her quest is difficult.
"The more she tries to do everything right, the closer the young teacher, and others, come to breaking point," the blurb warns.
The Teachers' Lounge is the centrepiece to a festival containing 33 films, all on first release in Australia and not on any streaming platforms.
The movie has received seven nominations in the German film industry awards, to be announced on May 12, and Kinski is clearly pleased with her choices.
Even a movie such as Love Thing, which she calls a "rom com", sounds original, with the media hounding a movie star who takes shelter in a small feminist LGBTQI+ theatre on the verge of bankruptcy.
Or take Lost Transport about a fleeing Dutch couple and a Red Army sniper who find themselves in a village marked by mistrust, despair, and resentment and "must learn to adapt and find compassion".
There is a focus on female directors in the program, a trend that is also being explored at the Goddess festival currently running at ACMI.
Females have always been stars in the movies, but the storytelling is now more biased towards characters' subjectivities with curators at ACMI rewriting blurbs to accentuate this point.
Kinski said this more subjective style was not necessarily the impact of female directors but comes under the rubric of character studies.
She said the blurbs for the festival were written by an in-house team at Palace who watch the movies and read promotional material.
"We're proud that 12 out of 33 films are directed by women. The film industry in general is quite male directed."
German Film Festival, Kino Cinema, until May 24. •
One of the films she is pushing is Axiom. "The more you watch, the more you see," she said. "The guy starts as a witness to other people's stories. In the next scene he is retelling them as his own."
The lie is summed up beautifully in the synopsis as "a young man's compulsion to self-invent in a society ruled by the cult of success and self-representation".
The festival promises to be a careful and subtle study of character in the face of 21st century pressures.
German Film Festival, Kino Cinema, until May 24.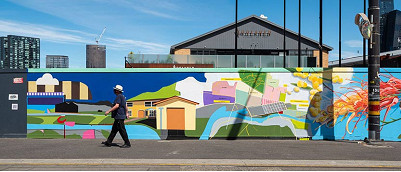 November 21st, 2023 - Adrian Doyle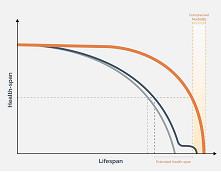 November 21st, 2023 - Susan Saunders

Subscribe
to
all
the
news
Like us on Facebook
Download the Latest Edition