A win for our forests: Victoria bans native forest logging
Ellen Sandell | 21st June, 2023
Melbourne is renowned for having some of the best drinking water of any city in the world.
If you've ever travelled to Adelaide, or London, or many other cities across the globe, I'm sure you'll agree that coming home to a glass of Melbourne tap water is a relief!
How lucky we are to have such clean, delicious drinking water. Yet this didn't happen just by luck. It happened because many years ago, the forests around Melbourne (our water catchments) were protected.
However, over the last few decades, things have been deteriorating, as our water catchments, along with native forests across Victoria, have been logged and destroyed at large scale. This logging has been approved by successive Labor and Liberal state governments and propped up by millions of dollars of taxpayer subsidies. More than 95 per cent of the wood from logging ends up as woodchips to make cheap paper or low-grade products like pallets which could be made using softwood plantations, rather than using our precious native forests.
Reducing our pristine old forests to piles of dirt and rubble, just to make cheap paper, has been putting our water quality at risk, as well as driving threatened species to extinction and adding to the climate crisis.
It's a disastrous situation, and one I've been fighting to stop ever since I was elected in 2014. And just a couple of weeks ago, we finally received the good news we've been fighting for. The recent Victorian Budget announced an end to native forest logging across Victoria!
Native forest logging will now end on January 1, 2024, with a large funding package of more than $800 million in total to transition workers and assist communities. Workers will be transitioned to jobs in forest management and fire prevention work, which uses existing skills and machinery that logging workers and contractors already possess.
There are many people across the state who have contributed to this wonderful outcome, including people who have campaigned, blockaded, run legal cases and lobbied politicians over many, many years to make this change. The Greens in Victorian Parliament have also played a significant role in achieving this outcome. I'd like to pay tribute to all those who spoke up and took action for our forests and our threatened species, including those who are no longer with us to see this momentous win.
Of course, we still have a long way to go in protecting our environment in Victoria. While the decision to end logging was very welcome, unfortunately the Victorian Budget also made big cuts to several other environment and climate change programs.
I'll continue to fight for further action, because after all, none of us can survive without the essential things our natural environment gives us – clean air, food and, of course, our precious drinking water. •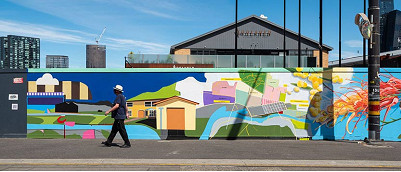 November 21st, 2023 - Adrian Doyle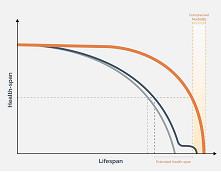 November 21st, 2023 - Susan Saunders

Subscribe
to
all
the
news
Like us on Facebook
Download the Latest Edition