AMES supporting Afghan refugees in making Melbourne home
Kaylah Joelle Baker | 23rd March, 2022
Migrant and refugee settlement agency AMES Australia is currently working closely with new Afghan arrivals to ensure the transition to life in Melbourne is as simple as can be.
Following the unsettling events that took place in Afghanistan last August, a large number of Afghan refugees were airlifted out of Kabul and left to make new homes for themselves in unfamiliar cities.
With many refugees now living in temporary Scape accommodation on the outer edge of the CBD, AMES has been connecting the affected community with programs that are not only beneficial to their safety but also their wellbeing.
Partnering with the Peter Mac Men's Shed, AMES hopes to encourage local Afghans to not only meet people from the broader community but to find enjoyment in learning practical skills.
Established by the Peter MacCallum Cancer Centre and accommodation provider Scape, Peter Mac Men's Shed was originally created for patients at the centre dealing with the stresses of their cancer treatment and to allow them a space to share their experience.
But it was shortly after their opening in December 2021, at the base of the Atira accommodation, that they saw the potential in extending the offer.
It was a move AMES senior management accommodation Maree Symons said was "very generous."
"Scape and Peter Mac approached AMES about the possibility of inviting some Afghan refugee clients staying at the Atira to use the shed. A number of our clients and children attended the launch and a Christmas party and they had a wonderful time – which included having the kids help with decorating the Christmas tree," she said.
As a space used to unwind and relax, shed coordinator John Howarth said the opportunity to open their doors to Afghan refugees living in the same location had received good responses so far.
"Although there is an obvious language barrier, we have had lots of the Afghans, especially the boys, showing great interest," Mr Howarth said.
"We have built a workbench and the kids have been involved. They are keen to make wooden models of four-wheel-drive vehicles."
Open to anyone in the facility expressing interest, the shed has found favour with one 11-year-old Afghan child who not only "loves" visiting the shed to help out but also has high hopes to "make a model of a Toyota Land Cruiser."
In addition to the work done at the Peter Mac Men's Shed, AMES is also partnering with Life Saving Victoria and the Melbourne City Baths after seeing the benefits of teaching new arrivals how to be safe around unfamiliar waters.
"With summer here and our newly arrived Afghan clients beginning to explore their new environment, it's important that they are aware of the danger beaches and other waterways present," AMES Australia CEO Cath Scarth said.
Alarmingly, Royal Life Saving's 10-year national study documented 27 per cent of drowning deaths in Australia were people born overseas.
"In Australia the water is everywhere and swimming and enjoying the beach is a very Aussie thing to do. So, we designed the program to give people the basic safety knowledge they need to enjoy the water," Afghan refugee and program coordinator Jalal Ahmadzai said.
"The program includes a water safety presentation, a tour of the pool facility which is more than 160 years old, followed by activities inside the pool for parents and children."
Ensuring the experience is a "fun and entertaining" process for all involved, the program takes culture into consideration and has incorporated female-only sessions with female lifeguards and instructors closely monitoring.
One-hundred Afghans have already signed up for sessions at the city baths, with half of the attendees being children, and swimming programs and water safety lessons are currently offered one day a week •
For more information: ames.net.au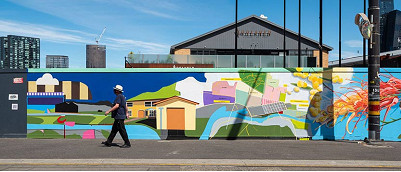 November 21st, 2023 - Adrian Doyle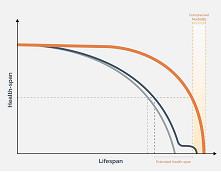 November 21st, 2023 - Susan Saunders

Subscribe
to
all
the
news
Like us on Facebook
Download the Latest Edition