Big plan to bring events back to the city with a living wage for artists under Greens push
Brendan Rees | 21st September, 2022
A plan to support artists and inject $100 million each year towards new festivals, with a focus on bringing arts events back into the CBD and the inner city, is being pushed by the Greens.
With the November state election looming, the Victorian Greens have announced a bold arts policy that would include a range of benefits to artists who have struggled to make ends meet following the repeated disruptions of the COVID-19 pandemic.
It would see a pilot program launched to support 2000 artists with a living wage of $42,200 per year, allowing them the freedom and stability to develop, create and present work.
It would cost $252 million over three years and be open to artists, musicians, dancers, theatre makers, filmmakers, and writers.
The policy would also include a sick pay for the arts scheme, to give artists and arts workers the same rights as other casual and contract workers.
A further $1 billion secure art fund for small and medium arts organisations would provide the ongoing funding they need to support artists and deliver the arts projects and events we all love.
The arts would also play a key role in Victoria's economy with the Greens vowing to lobby a funding package of $100 million per year towards new festivals in the CBD and inner city.
"Arts and culture is central to what makes Melbourne great, and we need to make sure the next Victorian Government invests in the arts properly," Melbourne MP Ellen Sandell said.
"During COVID, the arts were decimated. We need to value the arts much more than governments currently do."
"With more Greens in parliament we can push the next government to make sure that all kinds of artists are supported to create the projects and events that make Melbourne iconic."
The Greens' Richmond candidate Gabrielle de Vietri, who has exhibited in major galleries and museums as an artist for 15 years, knows only too well how the pandemic has weighed heavily on artists.
"Here in Victoria the arts contribute so much to our culture and our economy and yet so many artists are left struggling by a government unwilling to properly support them," she said.
"Art is fundamental to our society. It brings us joy, fun, deep thinking, connection with each other, and new ways of understanding the world and our place in it."
"The Greens want to see artists paid a living wage and given the same entitlements as other casual and contract workers."
"We also want to nurture our small to medium independent arts sector with adequate funding so that it can continue to thrive long into the future. It's time to treat the arts as a public good, matched by public funding."
Data shows seven per cent of the state's economy and nine per cent of Victoria's workforce is employed in creative industries. Beyond this, millions of visitors come to Victoria every year to attend galleries and museums, festivals, theatres, music events and more.
Applications for the living wage would be a non-competitive process but it would not be open to salaried workers in the creative sector. •
Caption: From left, state for Melbourne MP Ellen Sandell; Gabrielle de Vietri, Greens, candidate for Richmond; and Samantha Ratnam, leader of the Victorian Greens and MLC for the Northern Metropolitan region.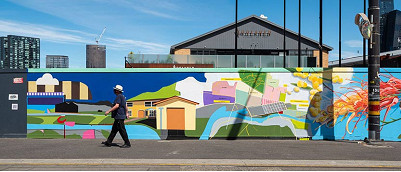 November 21st, 2023 - Adrian Doyle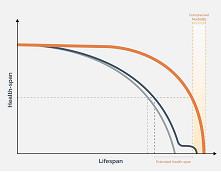 November 21st, 2023 - Susan Saunders

Subscribe
to
all
the
news
Like us on Facebook
Download the Latest Edition