Brave Ukrainian mother finds safety in Melbourne after fleeing war
Brendan Rees | 25th October, 2023
Even after war broke out in Ukraine 18 months ago, Hanna Komissarova, a mother of two and professional photographer from Ukraine, never imagined leaving her beloved homeland.
"Many acquaintances left in the first hours of the war. It seemed unreal to me, and I thought that it would be resolved peacefully soon. But unfortunately, it became clear after a few days that no-one would end it," she said.
Today, Hanna, together with her husband and their two sons aged 13 and five, have found solace and hope in their newfound home on the edge of the CBD since arriving in Australia in July last year where they have slowly rebuilt their lives.
"Considering what is happening in the world, we are happy to be in Melbourne. Although there are still many steps ahead in achieving our dreams, we will manage," she said after securing a three-year humanitarian visa allowing her to have full working rights.
"My goal is to open my own photography studio here, just as I had in Ukraine, to bring joy to new parents with beautiful photographs of their newborns and to create family portraits."
Hanna has quickly adapted to her surroundings, securing work in real estate and Airbnb photography, and as a freelance photojournalist for Hyperlocal News, the publisher of CBD News and its four sibling newspapers in the inner-city.
She is grateful to be able to continue her passion and the "incredible opportunity to explore new places, meet wonderful people, learn about city events, and hear the stories of others".
Since calling Melbourne home, Hanna said the family had been welcomed with open arms with many lending a helping hand.
"When the war started, I had no plans to leave Ukraine since I had my own business and a job that couldn't be done remotely. I worked in the largest studio in my area and had my own studio for newborn shoots. I never could have imagined that war would come to my country in the 21st century and bring such horrors."
But with each passing day, the fear of violence and chaos pushed her to making the most difficult decision of her life without knowing what lay ahead.
"Initially, I travelled to Slovakia, where my husband had been working as a long-haul truck driver. However, circumstances led us to Prague, Czech Republic, where we were taken by volunteers."
They eventually flew to Doha, the capital of Qatar, but due to delays they missed a connecting flight to Australia and were told to pay more. Left with no options, Hanna said, "God heard my prayers," after an "incredible person from Australia agreed to lend us money for new tickets," totalling €11,000 ($18,437 Australian dollars).
Having finally arrived in Melbourne, they were greeted by an AMES employee who arranged accommodation and "provided everything we needed including bedding, kitchenware, mobile communication, grocery card, etc."
While she hopes to extend their visas, the family now rent their own apartment, and the children attend school and day care. But Hanna conceded she was missing her dog, which she had to leave with a couple in Prague.
"We are grateful to Australia for its warm welcome and support, both financially and emotionally. The safety of my family is incredibly important to us." •
Caption: Hanna with her family.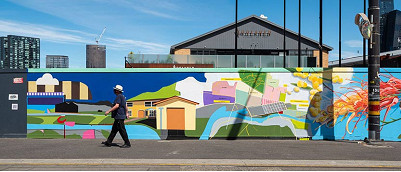 November 21st, 2023 - Adrian Doyle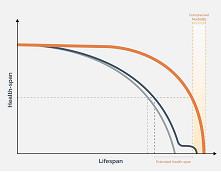 November 21st, 2023 - Susan Saunders

Subscribe
to
all
the
news
Like us on Facebook
Download the Latest Edition