CBD bookseller on short list
Rhonda Dredge | 21st February, 2023
Sally Olds' debut book of essays, People Who Lunch was short-listed for the Premier's Literary Awards last month.
The essayist works as a bookseller at Paperback Books in Bourke St.
The shop is right next to some of the city's favourite lunch places.
"We were hoping she would win," said Anna McDonald, owner of the bookshop and an essayist herself.
Olds was on the short list for the non-fiction prize, and she joined an illustrious crew at the Edge on February 2.
The big prize is the Victorian Prize for Literature, worth $100,000 and the richest in the country. Olds was in the running.
The Victorian Minister for Creative Industries Steve Dimopoulos announced the prize-winners.
He was more confident than last year, combining talk of global city states with his own personal story of identity, having grown up a young gay man.
Olds' collection of essays deals with queer nightclubs, investment in Bitcoin and some theories of sexual identity. It's not afraid to be abstract and pedantic.
She was frocked up for the occasion in a long black dress.
The collection did not win the prize for non-fiction, taking her out of the running for the Victorian Prize for Literature.
That honour went to Jessica Au, for Cold Enough for Snow, a modest novella about a journey to Japan. She was wearing a loose white blouse over grey trousers.
The wife of the Premier Catherine Andrews announced that Au had won the big prize.
"I feel slightly ill," Au said. "This is a staggering honour. Something like this is a life-changing moment."
Then her writerly voice emerged. She wasn't going to let $125,000 change her life.
"Prizes … they fade, and you're left with an ordinary life," she said. "I'll be lucky if out of this some writing comes."
Others on the fiction short-list were also present at the ceremony, including Sophie Cunningham and Gail Jones.
Jones says that prizes are great, and she was hoping for many more opportunities to be on short lists.
According to Wikipedia, her books have been on 23 short-lists and nine long lists, with some wins along the way.
Photo 1: Sally Olds: on the non-fiction short list.
Photo 2: Jessica Au: winner of the big literary prize.
Photo 3: Sophie Cunningham (left) and Gail Jones: on the fiction short list.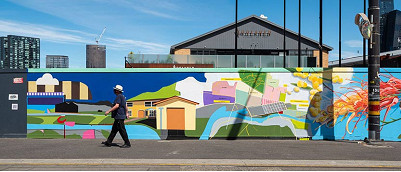 November 21st, 2023 - Adrian Doyle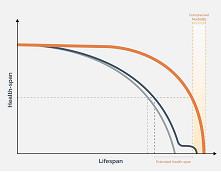 November 21st, 2023 - Susan Saunders

Subscribe
to
all
the
news
Like us on Facebook
Download the Latest Edition