CBD's culinary escape hidden at the bottom of a three-level shopping centre
Georgie Atkins | 23rd August, 2023
Among the hustle and bustle of the city lies a safe haven of community and multicultural cuisine that will transport you back in time.
Situated in the heart of Chinatown, the Paramount Food Court couldn't feel further away from the crowds and energy of the Little Bourke St strip.
Below floors of retail spaces, a maze of twisting staircases and escalators will lead you to a foodie's paradise of tasty and truly authentic Asian cuisine.
The food court has existed as part of the Paramount Retail Centre since July 1997 and is currently home to a range of food vendors, serving up everything from Thai, Korean, Indian and Chinese, to Japanese and Sri Lankan.
Although the chaos of the midweek lunch rush would suggest otherwise, wandering through the space truly feels as if you've uncovered Melbourne's best kept secret.
Ceylon Wok is one of the food court's most popular venues, to which the consistent stream of people queuing at the register will attest.
For just $12, they offer the most delicious (and filling) plate of traditional Sri Lankan food; the fried rice, eggplant curry and devilled fish curry combo is a CBD News favourite.
However, unbelievably good, and unbelievably cheap food is not just unique to the one restaurant. A great deal can be found at just about any of the vendors within the food court; the only thing you have to worry about is deciding which cuisine you feel like eating.
The whole food court is also fully licensed, with many restaurants serving a variety of alcoholic drinks to enjoy alongside your meal.
Asia Unique is one of them, advertising a beer special that will set you back $25 for a bucket of six beers that you can choose from their fridge; you might even spot Duncan, the restaurant's infamous regular.
The diverse crowd of families, solo diners, colleagues, and friends all seem to come together with a shared appreciation for the uniqueness of the experience.
Even in the madness, there is a comforting and tranquil quality to the space that perhaps comes along with the feelings of homestyle Asian cooking.
The building itself feels as if it's been untouched since its original construction, much like the prices resembling that of Melbourne life in the '90s.
Patterned tile floors, wooden tables, yellow overhead lighting and marbled orange and green columns covered in mirrors (so many mirrors) all work to preserve the space in time.
There are many food courts across the CBD and many places to enjoy some cheap eats, but nothing feels quite like the atmosphere of the Paramount.
A sense of homeliness and familiarity is what makes the space so special, feelings that you might not otherwise expect to come from somewhere hidden in the centre of a city like Melbourne. •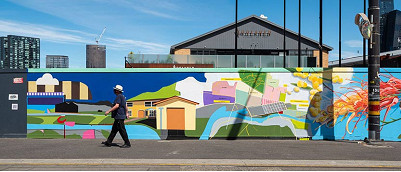 November 21st, 2023 - Adrian Doyle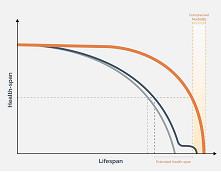 November 21st, 2023 - Susan Saunders

Subscribe
to
all
the
news
Like us on Facebook
Download the Latest Edition