Challenging the language around mental health through awkward conversations
Kaylah Joelle Baker | 21st September, 2022
Conversations around mental health can often be awkward and hard to navigate, but one anxiety-focused festival is taking on the challenge with programs dedicated to the sharing of lived experiences.
Officially starting on September 21, The Big Anxiety Festival's Melbourne Naarm program is filled to the brim with events, workshops and performances that reposition mental health as a community-based cultural responsibility.
Founded and directed in Sydney by Scientia Professor Jill Bennett (UNSW Sydney), the Melbourne-based festival is co-directed by Professor Renata Kokanović (RMIT University) who saw the potential in bringing the festival to Melbourne.
"I was aware of RMIT capabilities in designs for health and the creative approaches taken to mental health and thought it would be interesting to collaborate and bring this festival to Melbourne," she said.
"The way we are working with and developing this festival to emphasise the importance of lived experiences is very important at this particular time, as strong support of the lived experience should have a central role when designing support for people with mental health concerns."
Aware of the ongoing potential the festival could have in Melbourne, Professor Kokanović said she was hoping to explore the festival's potential beyond this year as a continual "creative response to reposition mental health as a collective and cultural responsibility, rather than simply a medical issue."
Sharing in lived experiences is a vital focus throughout the festival and approaching the topic head on is Awkward Conversations; a program event centred around one-on-one conversations between ten inspiring artists and attendees.
Drawn to being involved due to her interest in talking about the language used when discussing mental health is author Anna Spargo-Ryan.
Describing herself as an anxious writer, Ms Spargo-Ryan is using her experience of mental illness to explore how "abstract, nebulous and unhelpful" the language around mental illness is.
"If you say 'depression' it can mean something totally different to another person, because [words like] depression, sad, anxiety and these kinds of abstract words can have all kinds of meanings," she said.
"The challenge of this is that when you say them to a doctor, psychologist, or psychiatrist, they don't necessarily mean what you think they mean, and they may interpret the words differently."
Ms Spargo-Ryan understands how difficult it is to articulate what you are feeling after her experience with psychosis, which she said was "poorly represented in the media because it is so hard to articulate."
As an avid writer, she is also releasing a book in October called A Kind of Magic as an arsenal for challenging the existing language around mental health.
"We have such a small language around mental illness and we still talk about it as if it is something to admit to or confess to, and a lot of the language still feels like it comes with internal shame," she said.
"I'm not ashamed to have a mental illness, it is not my fault. I want to feel like if I say something to someone else, they will understand what I mean because the language is not so threatening."
Cultural critic and researcher Clem Bastow will also be involved in the one-on-one conversations, and she is hoping to change the language around preconceived ideas when it comes to autism.
Diagnosed with autism as an adult, Ms Bastow had to navigate growing up without the knowledge of her diagnosis, leaving her to try and fill in the gaps along the way.
"Coming out the other side of the diagnosis has been a process of thinking about it from a strength perspective – so what are the things about my experience of the world that are not solely about being bad at things or having deficits in social communication," she said.
"Events like Awkward Conversations offer an opportunity for people to come along as participants and reframe how they think about the world or experiences they may have not had themselves, and to understand the diversity of experiences within the autism spectrum."
Starting her segment with a sensory experience, Ms Bastow said she will use her time to share the experience of how she feels in the world, and to help explore how autistic people can thrive.
Awkward Conversations will be on October 7 and 8 between 11am and 4pm in the RMIT Garden Building, with the Festival itself continuing on until October 15.
To wrap up the Festival, the 2021 Australian Mental Health Pize recipient, writer and podcaster Honour Eastly, will be taking to the stage of The Capitol Theatre to premiere her performance memoir No Feeling is Final.
Originally made as a podcast series with ABC, Ms Eastly delves into her personal experience of moving through the mental health support system, and having it "not being quite what [she] expected".
"Being in a psych hospital was not how I imagined being in a psych hospital would be, and [the podcast] is about asking for help and then finding out that finding the help is really difficult," she said.
After becoming a critically acclaimed, award-winning podcast series with international recognition, Ms Eastly and her team were approaching the idea of adapting the podcast into a live show before the pandemic.
Now coming back to the show after some time away from it, she said revisiting her experience had been "interesting" now that she had spent time working through everything.
"Revisiting and looking back at your experience, and having a creative outlook to make sense of it can actually be a very healing, productive, nourishing, and satisfying experience, as well as challenging," she said.
"When I pitched the show, I was suicidal at the time and when I made the show, they were still very alive experiences in my life. If I could go back to four years ago when writing the show, I would say, 'you are already doing the work and it feels like you are not going to get there, but if you keep doing the work you will get there'."
A strong believer in the benefits of The Big Anxiety Festival and its program and messaging, Ms Eastly said she believed the next step, which she hoped would be achieved through her work, was for conversations around mental health to be expanded.
The show will be followed by a Q&A, and it will take place between 7pm and 9pm. For anyone who finds the content too sensitive there will be support ready and on-hand throughout the Festival.
If you or anyone you know is struggling, don't hesitate to contact Lifeline on 13 11 14 or lifelong.org.au, or Beyond Blue on 1300 224 636 or beyondblue.org.au •
Photo caption 2: Awkward Conversations. Anna Spargo Ryan.
Photo caption 3: Awkward Conversations. Clem Bastow. Photo: Kristoffer Paulsen.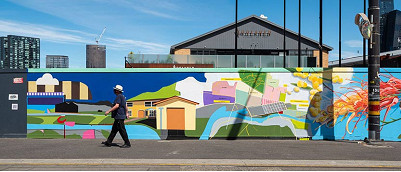 November 21st, 2023 - Adrian Doyle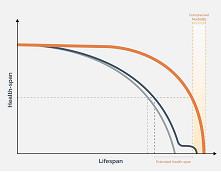 November 21st, 2023 - Susan Saunders

Subscribe
to
all
the
news
Like us on Facebook
Download the Latest Edition