Community devastated by Israel-Palestine conflict
Brendan Rees | 25th October, 2023
Melbourne's Israeli and Palestinian communities have shared stories of despair and heartbreak as they grapple with the escalating violence.
Maiaan Galant was among of dozens of people to gather in solidarity with the Jewish community on the steps of Parliament House in Spring St on October 17 where she expressed her anguish of innocent lives being lost and the fear experienced by friends and family.
"People are not functioning; I am not functioning. I cannot go to my workplace, I am hurting, we are all hurting," she said.
"All my family are in Israel except my parents who are here, but I have two grandparents, one is a Holocaust survivor and he's 94."
"I'm getting messages from my friends saying they are scared; this has never happened. They are terrified, they can't sleep. There's chaos. People are afraid to leave their homes."
"I have friends in the army, I don't know what's happening with them. I have friends that have friends that have been murdered, slaughtered."
Israeli-born Kedem Levy, who came to Australia 10 years ago, was also present at the peaceful rally where Premier Jacinta Allan told crowd members, "We'll continue to stand with you".
Mr Levy joined many draped with Israel's flag as they held posters depicting innocent civilians marked with the word "kidnapped", and chanted "bring them home".
"You realise you can't make sense of it," the 45-year-old father, said, who was filled with mixed emotions as he expected the arrival of his and his wife's second child in Melbourne at the time of publishing.
"My way of dealing with it is being active like today but also organising support groups … where the aim is to get together and talk about it and work through this together."
Another in the crowd was Dekel, who echoed the sentiments of many in calling for an end to the violence.
"This is the world that needs to actually rise up and say that no more, we're not going to do this anymore. It needs to be silenced," she said.
"All my family and friends are there. We communicate all the time, all [are] affected. They're running to seek shelter."
Marik, who held up a poster seeking donations for the Israeli ambulance service while carrying a wooden Shofar, a traditional Jewish instrument made from a ram's horn that represents a hopeful future, said, "We've got to do something to help them".
"It's trying to remove the evil that is doing this and support the people that are being hurt and need help. This is not just a war against Jewish people, it's a war against civilisation."
Crowds gather for the Melbourne Free Palestine Rally on October 15.
Islamic Council of Victoria president Adel Salmon said the conflict in Israel had been devastating and one that had touched every Australian Muslim.
He said the killing of innocent civilians could not be condoned, but implored Australian politicians to recognise that Palestinians had a right to defend themselves, too, as messages were "not showing any understanding, empathy and solidarity with the Palestinian people as if Palestinian lives don't matter as much".
"Our politicians say Israel has a right to defend itself but that does not mean carpet bombing a whole population. It does not mean blockading a whole population and it does not mean collective punishment for a whole population," he said.
"It's incumbent upon all of us and politicians as our leaders/representatives to actually express deep empathy for the plight of the Palestinians and those who are suffering as a result of the bombings and being basically forced to leave their homes under threat of being killed."
On October 19, the federal government announced its commitment to support communities, including $25 million to the Executive Council of Australian Jewry Inc. and $25 million to Australian Palestinian, Muslim and other communities affected by the conflict. •
Captions: The Israeli community gathers in unity at Parliament House, and Kedem Levy holds a poster depicting an innocent Israeli kidnapped in the conflict.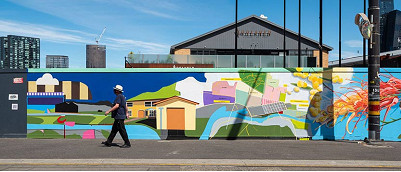 November 21st, 2023 - Adrian Doyle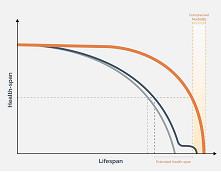 November 21st, 2023 - Susan Saunders

Subscribe
to
all
the
news
Like us on Facebook
Download the Latest Edition