CommVision: Increasing communication in residential buildings and communities
Sean Car | 25th April, 2023
If you live in the City of Melbourne, it's more than likely that you're one of the 80 per cent who live in a high-rise apartment. But how well are you currently notified of critical issues and important updates affecting your immediate community?
While mailbox drops and printed notices in the foyer are among the most common methods in which strata communities are kept up to speed by their owners' corporation (OC) and building managers, these measures lack immediacy and are too often prone to be missed, as well as not being environmentally friendly.
In today's ever-evolving technological landscape, these measures have become increasingly antiquated in the face of fast and permanent communications solutions.
Despite many other developed countries around the world adopting this sort of sustainable technology in high-rise settings for many years, Australia has yet to fully embrace these simple, efficient, and cost-effective solutions, particularly in residential buildings. That is, perhaps, until now …
Having dedicated much of his career to the body corporate sector in Australia and overseas, Alex L. Smith founded CommVision in 2014 with a simple mission in mind; to utilise today's technology in ensuring residents are kept fully informed (in real time) of everything that's going on in their building, and local community.
How? Through the provision of digital signage, media screens (digital noticeboards) installed in lifts, lobbies mailrooms, or any other common area.
Through a centralised, fully integrated operating system, an OC and/or building manager is able to remotely share updates concerning everything from meetings, cleaning and maintenance to police, local council, news and weather instantaneously throughout the building.
With lift screens starting from as little as $59 per month (with advertising) and $123 per month (without advertising), Mr Smith told CBD News OCs now had the opportunity to evolve and make the transition to technology without breaking the bank.
"The technology was created to increase awareness and communication in residential and mixed-use developments to ensure that residents in these buildings are being provided up-to-date information at all times by those that are managing the site," Mr Smith said.
"The Australian market is very behind with technology. We haven't adapted as quickly as other countries in terms, of where we use this technology which ultimately makes us more efficient in our overall day-to-day operations."
Having originally become involved with the technology while working on large-scale developments in Dubai, Mr Smith has since trialled and tested software from a range of the world's leading signage companies.
The company partnered with Canada's fastest growing indoor OOH media network, UB Media, which has enabled CommVision to increase its offering to provide touch screen ability in lifts, together with a bespoke management portal which enables managers to curate professional notices and schedule them in advance.
With some OCs resistant to advertising material in the buildings, CommVision has importantly split the content being published on the screens, which prevents important building notices from being overlaid with advertisements. It also offers two separate price structures (with and without advertising) which include the operating system, technical/customer support, insurances and warranty.
While the business model is focused strongly on community and not solely on advertising like its competition, Mr Smith said that being first to market had enabled the company to curate the best service offering available in the market, to suit the building and benefit its residents.
"I think the big ticket here is that committee members need to be open minded when it comes to advertising – it's a word that people are scared of, but we should be calling it promotions; promoting local and national businesses, as ultimately it's supporting and helping the community they live in," he said.
"If a building doesn't want advertising, we can facilitate that. But the focus should be more about providing a seamless communication platform that increases awareness in buildings at an affordable price, while at the same time promoting its local community." •
For more information: commvision.com.au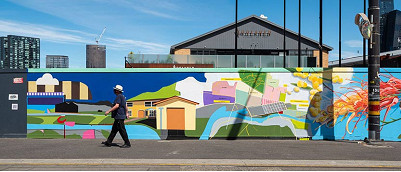 November 21st, 2023 - Adrian Doyle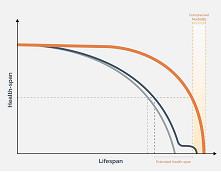 November 21st, 2023 - Susan Saunders

Subscribe
to
all
the
news
Like us on Facebook
Download the Latest Edition