Council lagging behind on 44km bike lane goal
David Schout | 24th May, 2023
The City of Melbourne is not on track to reach its goal of installing 44km of protected bike lanes by mid-2024.
To date the council has delivered just over 40 per cent of physically separated cycling lanes (19km) and appears highly unlikely to hit its target in just over 12 months' time.
It has not indicated when it might reach the goal.
In response to declaring a "Climate and Biodiversity Emergency" in February 2020, the council pledged to deliver 44km of lanes in four years rather than the 10 years it had initially pledged.
The fast-tracking of cycling lanes was the council's number two priority — second only to transitioning council assets from fossil fuels at number one — as part of a 10-point action plan endorsed in 2020.
And while a scorecard presented at the May 2 Future Melbourne Committee meeting showed it had achieved "strong progress" in eight of 10 areas, the ambitious and highly publicised cycling plan was lagging.
"That is one of the targets we've set for ourselves that we are tracking towards — we're teetering towards not quite being on track, but we're going to continue doing all that we can to meet that and all of the priority actions," the council's environment chair Cr Rohan Leppert said.
Obviously after an initial quick burst with the trial infrastructure for some of our new bicycle lanes to get to that 44km target within four years rather than 10, there was a slowdown last year. I do think there will be a smaller spurt in the coming months if we can get the Macaulay and Arden projects off the ground.
Cr Leppert said some hold-ups to delivering the action plan were outside the council's control.
"We don't have a perfect scorecard on every single front here, obviously some of the matters here we are held up by other levels of government withholding approvals or for our own financial constraints, or for any other reason."
In June 2022 councillors controversially voted to pause the installation of bike lanes within the CBD for the entire 2022-23 financial year.
The move drew a strong public response as members of Melbourne's cycling community converged on Town Hall while more than 1100 written submissions protested the move.
Recent candidate for the Federal seat of Aston Roshena Campbell was the only councillor to vote against the continued implementation of the action plan and reiterated her criticism of the fast-tracked bike lane rollout.
"The environmental impact of speeding up that delivery (of 44km bike lanes) is not yet clear, but what is clear is that there is an economic impact to doing that. The bike lanes that were designed have had traffic congestion impacts, deterred visitors coming in by car, and council resources were required to fix up the design of them, in particular Exhibition St," she said.
"We need to provide safe routes for cyclists, but we need to get bike lane delivery right — sometimes that doesn't mean quick is best. There are always going to be competing tensions about the use of our road space, but we can get this right, we just need to take the time to do it. So, my view remains this: that the rollout to date has had significant concerns and I don't think an accelerated delivery of the balance of those kilometres of bike lanes will address that."
Big year ahead — Analysis
Given the council is yet to reach the halfway mark of its bike lane goal, despite the fact three-quarters of the timeframe has elapsed, the next year looms as a huge challenge.
Not just for the quantity of lanes it must deliver, but for the complexity of the jobs to come.
Most notably the council has committed to installing bike lanes along the length of Flinders St, from Spencer St to Spring St, by June 2024.
Cr Leppert has termed this project "the biggest and most complicated road reconfiguration we will see in this term of council".
Detailed designs for this project were due soon, and he confirmed they were on track to be completed by June 30.
It has also committed to delivering protected lanes on Bourke St (between Russell and Spring streets) in the next 12 months however the installation, alongside the Flinders St project, would be contingent on Victorian Government approval within this time.
The council's latest draft budget, released on May 16, included $4 million for new cycling infrastructure in the 2023-24 financial year. •
Caption: The City of Melbourne has completed less than half the 44km of bike lanes it targeted by mid-2024.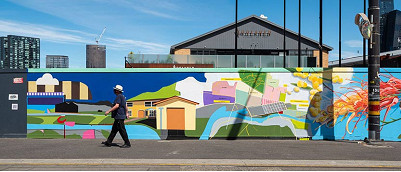 November 21st, 2023 - Adrian Doyle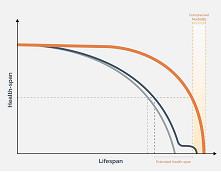 November 21st, 2023 - Susan Saunders

Subscribe
to
all
the
news
Like us on Facebook
Download the Latest Edition