Council urges government to clarify noise guidelines before ending 1am licence "freeze"
David Schout | 22nd March, 2023
The City of Melbourne has urged the state government to clarify its definition of "noise sensitive areas" before it ends a 13-year freeze on new late-night venues in the CBD.
The council argued this would give "greater clarity to the community and businesses" ahead of the July 1, when an existing policy that prevents new licences in the CBD and Docklands from serving alcohol beyond 1am will be lifted.
Since 2010, bars and other late-night venues wishing to trade beyond 1am have required a special ministerial exemption.
The move was implemented by the former Brumby government as a way to tackle alcohol-related harm and crime in inner-Melbourne.
However, from July 1 no such exemption will be required after Premier Daniel Andrews vowed to "supercharge the creation of new venues" prior to re-election in November, part of which included a removal of the current ban.
This move immediately prompted Greens councillor Rohan Leppert to urge a review into the local planning policy in response to the state government's impending move, and report back by the end of March.
The urgent review (conducted by council management) was to determine whether lifting the late-night ban could "create or exacerbate issues" in the CBD, as the current local planning policy "has never operated without the late-night freeze on liquor licences".
It also sought to clarify ambiguity surrounding noise impacts.
"The local planning policy refers to 'noise sensitive areas' without defining them. This has given rise to frequent dispute, including before the Tribunal," Cr Leppert's December 2022 motion noted.
At the March 21 Future Melbourne Committee meeting, councillors voted in favour of a recommendation that the planning minister introduce a more concrete definition.
"To provide greater clarity to the community and businesses, the liquor licence policy should be updated to include a definition," it noted.
"It is recommended that the definition reflects the EPA regulations, which define noise sensitive areas as within 10 metres of a wall of an accommodation use."
Cr Leppert said this was an important move going forward, particularly for locals living nearby venues operating beyond 1am.
The resolution supported by councillors requested that the Minister for Planning facilitate these necessary changes to the planning framework by June 30, 2023 — the timeline set by the state government for the freeze to expire.
Councillors also urged the government to update planning policy to align with the fact that, in the 10 years to 2021, the residential population of the CBD and Docklands more than doubled from 28,011 to an estimated 59,765.
"An updated liquor policy would provide clear expectations for new licensees and the community of the reasonable management of noise and amenity in the Capital City Zone and Docklands Zone," the report stated.
It is expected that the number of applications for late-night venues — those operating beyond 1am — would increase when the freeze lifts.
CBD resident groups have expressed concern with the impending changes. It is understood the council was surprised by Mr Andrews' pre-election pledge and will now seek information as to why the freeze is to be removed. •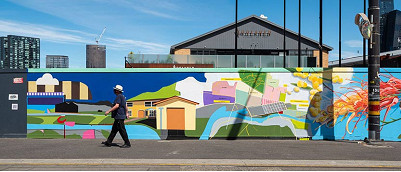 November 21st, 2023 - Adrian Doyle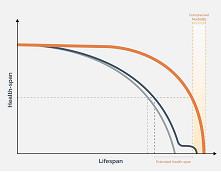 November 21st, 2023 - Susan Saunders

Subscribe
to
all
the
news
Like us on Facebook
Download the Latest Edition