Council wants to keep Arbory Afloat despite Greenline's raised walkway designs
David Schout | 20th September, 2023
Questions have emerged about how the popular floating bar would operate as part of elevated footpath designs at Flinders Walk.
Lord Mayor Sally Capp says the City of Melbourne "wants to preserve" river-based businesses like Arbory Afloat despite Greenline designs showing wholesale changes to Flinders Walk.
Designs released earlier this year for Greenline, a proposed four-kilometre green trail on the river's north bank running from Birrarung Marr to the Bolte Bridge, revealed significant changes to the busy stretch of riverfront outside Flinders Street Station.
Artist impressions depict a raised footpath at Flinders Walk, and the council's recently released draft master plan reiterated the concept, stating: "a new elevated walkway will improve safety and accessibility and provide additional room for planting".
If implemented, it could significantly impact the floating bar's ability to operate.
When shown the artist impressions as part of community consultation for Greenline, it is understood some members of the public have asked about the popular venue's future should the raised path be constructed.
Currently, visitors to the venue step directly onto the pontoon from the busy thoroughfare, however an elevated footpath depicted in artist impressions would change the location's makeup.
Since opening in 2015, Arbory Afloat has proven one of the city's most popular venues throughout spring and summer.
Operating on the other side of Flinders Walk to sister venue Arbory Bar & Eatery, the floating bar expanded in 2017 and has since operated on a larger 70-metre-long pontoon.
Cr Capp said it was not in the city's interest for Greenline to push out river-based operators.
"We want to ensure the precinct is a place for everyone, with options to eat, drink, walk, play and relax," she said.
Arbory Afloat has been an incredible success in Melbourne and continues to attract residents, visitors and workers to the beautiful river precinct. We want to preserve these types of businesses well into the future.
The council said it was currently working with businesses along the river, including Arbory, as part of the $300 million Greenline project.
CBD News spoke with a representative from Arbory who said they were awaiting further details of the Greenline plans before they wished to comment.
Parks Victoria (rather than the City of Melbourne) manages the section of the river where Arbory Afloat is located, although it would not reveal when the bar's lease expires at the current location.
Raised walkways a "very real opportunity", would ease accessibility problems
Speaking at a Yarra River Business Association lunch in September, Greenline director Mark Allan gave further context to the decision to explore elevated walkways at Flinders Walk.
Mr Allan said a key driver of the concept was alleviating the problems mobility-restricted persons currently had reaching the riverside footpath.
"We put out in the draft master plan the notion that there could be some elevated walkways. What that does is provide the ability for people of all abilities to access Greenline, particularly that space outside Flinders Street station," he explained.
"One of the ideas put out there was, what if we elevated that? What if rather than going down to that space adjacent to the station, what if we actually made it a more general space … and ease some of those accessibility problems. It also gives us the opportunity to do some more planting underneath as well. What we would say is, that's a very real opportunity."
Mr Allan said, like the Lord Mayor, he was looking forward to working through upcoming plans with Arbory.
"We're really looking forward to having some conversations with them about the precinct. The activity, the life and the vibe that Arbory and Arbory Afloat brings to the city is something we really cherish. What we are going to do is sit down and listen to those stakeholders, understand their position, talk to Parks Victoria, involve the other agencies and try come up with ways that actually make some of that activation and life in a generous promenade even better."
The council has designated five precincts as part of Greenline, with Flinders Walk encompassed in the easternmost section dubbed Birrarung Marr.
While detailed designs have been released for "site one" of Birrarung Marr (on the eastern side of Princes Bridge), specifics on the areas outside Flinders Street Station are yet to emerge.
The council has said Greenline will create four kilometres of interconnected promenades, parks, open spaces, native plantings, cultural activations and environmental renewal, and regenerate under-utilised spaces along Northbank.
Cr Capp has said Greenline would deliver one of the biggest transformations of the city since the completion of Southbank Promenade in 1990 and the opening of Federation Square in 2002.
Caption: Greenline designs depict an elevated walkway where Arbory Afloat currently operates.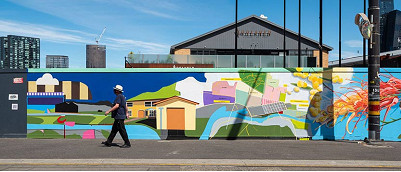 November 21st, 2023 - Adrian Doyle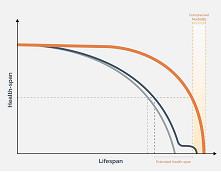 November 21st, 2023 - Susan Saunders

Subscribe
to
all
the
news
Like us on Facebook
Download the Latest Edition