Couple left devastated after popular café closes amid repeated lockdowns
By Brendan Rees
A couple have spoken of their heartache after being forced to close the doors of their beloved café in the CBD, citing the ongoing challenges of rolling lockdowns.
Co-founders of Hunters' Roots, Jeff and Kerry Chew (as per their order in the photo), said "it was just too much" to keep running their business, a dream that was born seven years ago with a focus on healthy eating.
The couple, who celebrated the birth of their son Hamish four months ago, said it was "really devastating" to have to close up after their clientele – the majority of whom were office workers – reduced to a trickle amid repeated lockdowns.
"We just didn't know how long it would take to bounce back," Ms Chew said, adding "rather than drag it out we just terminated the lease and then cleaned up".
"We just didn't see it really kind of going back to how it used to be, with 100 per cent of the workforce going back, and just the vibe of the city is quite different now."
Adding to their despair was their landlord's refusal to provide any rent relief, telling them "bad luck" and "it's not my risk to take on".
After closing up their shop in the quiet lane way of Katherine Place on August 6, Ms Chew said "it was really sad because we didn't even get a chance to see a lot of the regulars".
Taking to Facebook and Instagram to announce their closure to their customers, the couple wrote, "The past year has been tough for us, as has been the case for many small businesses especially in the CBD. In the end we couldn't fight our two biggest enemies – COVID and our landlord."
"We had no way of knowing how important all our customers, staff and friends would become to us, some are now family," they wrote on social media.
Ms Chew said they were touched by the flow of tributes posted by customers – some of whom they "didn't even know".
"I remember receiving this message from a customer who said that she actually had a first date with her partner at our cafe, and she said she wanted to come back with her partner to kind of reminisce," she said.
Another customer based in Singapore said that "every time she came to Melbourne, she liked to come to our place to eat the miso salmon bowl".
"It's really sad that she will never have a chance to again," Ms Chew said.
But looking back, Ms Chew said she and her husband were proud of their journey with their café collecting a host of awards along the way.
"We wanted to work together and we were both really passionate about healthy eating and opening a small, cosy, and manageable cafe that was our home away from home."
But with the financial strain caused by the pandemic becoming too much, Ms Chew said they sadly had to "just cut our losses".
"We need to look for something, maybe just a nine-to-five [job] ourselves and something a bit more stable," she said, with both having customer service backgrounds.
In the meantime, the couple, who live in the CBD, are now turning their attention to their beloved newborn while taking the time to "reenergise and restrategise" their future plans.
"Melbourne CBD is our place. We also want to raise our baby in the city, we think it's really cool that we can walk around and go to parks and take him to libraries and stuff," Ms Chew said. •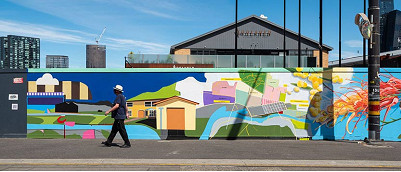 November 21st, 2023 - Adrian Doyle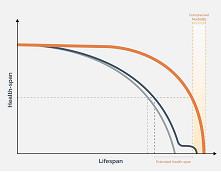 November 21st, 2023 - Susan Saunders

Subscribe
to
all
the
news
Like us on Facebook
Download the Latest Edition