Dream comes true for Metro Tunnel HQ milestone visitor
Metro Tunnel | 22nd March, 2023
A Melbourne train enthusiast has had a rare look behind the scenes at one of the Metro Tunnel's five new underground stations.
Aiden Blythman was given a sneak peek of Arden Station in a one-on-one tour deep beneath North Melbourne – his prize for being the 250,000th visitor to Metro Tunnel HQ on Swanston St.
HQ is the award-winning interactive information centre for Victoria's major rail projects, including the Metro Tunnel and Melbourne Airport Rail.
Almost 91,000 visitors passed through HQ's doors in 2022, marking the busiest year on record.
Blythman said he had been "hyped pretty much every day" since learning of his exclusive visit.
And in March, his dream became a reality when he got to walk the 230m-long platforms, inspect the Victorian-first platform screen doors and get a glimpse at the tracks that will carry Melbourne's new fleet of bigger, better trains.
He also had the opportunity to stand underneath the station's landmark arches – "which I find pretty damn awesome" – that will welcome passengers into the station when the project opens in 2025.
"This place is awesome," Blythman said. "The tour was good."
Blythman lives not far from Dandenong Station and hopes to be one of the first people to catch a train through the Metro Tunnel when it opens in 2025 – a year ahead of schedule.
Dandenong Station is on the Cranbourne-Pakenham lines, which will connect to the Sunbury Line to create an east-west connection via the Metro Tunnel underneath the city.
"The part that's going to impact me the most is Anzac and Town Hall (stations) because that's going to be my main way to get into the city," Blythman said.
"I'll definitely have a lot better connections. Heck, I could even take the train to Sunbury if I wanted to!"
Metro Tunnel HQ offers visitors the chance to learn about other major rail projects under Victoria's Big Build, including Regional Rail Revival, Suburban Rail Loop and Geelong Fast Rail.
It includes a 3D city model, interactive displays, virtual reality, panoramic theatrette, kids' activities and giveaways – and can be booked by school and community groups, with free entry all year round.
Once complete, the Metro Tunnel will create capacity for more than a half a million extra passengers on the rail network every week. From 2029, the Metro Tunnel and Melbourne Airport Rail will allow passengers to catch a train from the CBD to Melbourne Airport in around 30 minutes. •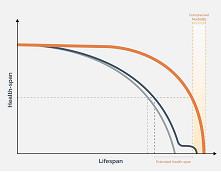 November 21st, 2023 - Susan Saunders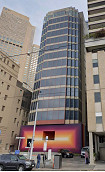 November 21st, 2023 - Barbara Francis & Rus Littleson

Subscribe
to
all
the
news
Like us on Facebook
Download the Latest Edition