Everything we know about painting 
Rhonda Dredge | 6th March, 2023
A Collins Street gallery has opened up its doors to unsigned female artists so they can make their CBD debut.
Sarah Scout Presents, upstairs above a barber's at the Paris end, is run by two art school academics.
The gallery has links to both the Victorian College of the Arts (VCA) and Monash University.
On Fridays, the directors Kate Barber and Vikki McInnes get together for a planning meeting.
Both have their fingers on the pulse of what is happening at art schools and run critical academic sessions where students analyse their work.
Each university stages a grad show, a culmination of a year's research, giving commentators the chance to pick trends.
Painterly abstraction is still big and on show in their small salon are the works of Milly James, who graduated as an Honours student from Monash last year.
"You can see the tonalism of Max Meldrum and Clarice Beckett in her work," McInnis said.
Max Meldrum was popular in the interwar period and pioneered a layering technique that eschewed contrast.
His tonalism, which was overwhelmed in the 1950s by a more linear abstraction coming from overseas, is regarded as a local style.
"It was so unfashionable, but the legacy is interesting," McInnis said.
Milly said she wasn't working with any particular ideas in mind but used layers of paint which she rubbed back.
Each painting is conceived individually, and a structure emerges which she has painted over in broad brush strokes in Lump Sum.
Despite these surface manouvres, the underlying work attests to emerging shapes rather than preconceived ideas.
"There are deeper ideas. The background was figurative. The images get concealed," she said.
She said she was happy to have a show straight out of uni. "There's a massive art scene in the CBD, especially in the Nicholas Building."
McInnes said that painting has immediacy. "All that talk about the death of painting … each painting contains everything we know about painting."
Recent paintings, Milly James, Sarah Scout Presents, until March 11.
Caption: Dream Furnace and Lump Sum by Milly James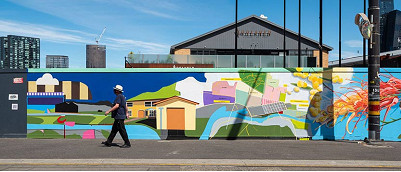 November 21st, 2023 - Adrian Doyle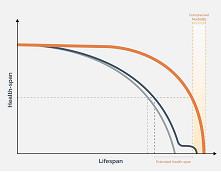 November 21st, 2023 - Susan Saunders

Subscribe
to
all
the
news
Like us on Facebook
Download the Latest Edition