Fed Square becomes a site to see
Kaylah Joelle Baker | 22nd June, 2022
Federation Square is preparing for its winter program Anything But Square: Under Surveillance which is due to kick off on July 1 and continue on for five weeks.
At the centre of the square, the much-anticipated eccentric art installation The Eyes will be present and tap into the way we gaze at one another through social media channels.
This subtle messaging is typical of artists Cool Shit who are behind the 10-metre-tall inflatable head that is made up of hyper colourful, abstract eyes that gaze upon every corner of the space.
In the past the artists' works have been seen at events all around the world, such as Coachella and Art Basel, and they tend to focus on playful work that awakens the inner child of their audience through "absurdly memorable tongue-in-cheek experiences".
This concept of centring on the audience's gaze will continue to be paramount in the square through the Surveillance Film Festival where spy-centred films will be broadcasted on the big screen, an Eye Spy Mission school holiday program and crafty eye-themed workshops.
A free "Fed Live Dance Dystopia" party with leading DJs YO! MAFIA and DJ John Course will also be overtaking the main stage every Friday night with upbeat, high-energy tunes to get visitors moving.
Offering something for everyone to gaze upon, Fed Square chief experience officer Suzana Bishop said it will be an Australian-first experience that will involve the "reimagining of what you expect to see."
"Winter is an exciting time at Fed Square. The precinct is buzzing with experiences for all types of people, and it's also a time to invite curiosity into the square," she said.
"This year's program will spark curiosity and encourage the community to explore Fed Square's kaleidoscopes of experiences."
Alongside the Anything But Square program, Fed Square's Koorie Heritage Trust is hosting the Barring – Nganjin: Our Path, Our Journey exhibition from Stolen Generations survivors where heartbreaking stories of loss, resilience, hope and triumph will be told.
From July 10, Fed Square will also be celebrating National Aborigines and Islanders Day Observance Committee (NAIDOC) week with live performances from leading Aboriginal entertainers, alongside activities, storytelling, arts, craft and food tastings.
Arts and music will also be focused on throughout July at ACMI's Light: Works from Tate's Collection and with the preliminary round of the K-Pop World Festival at The Edge on July 1. •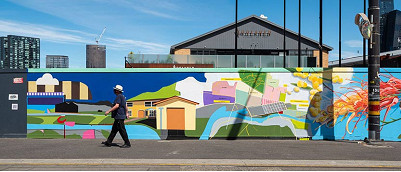 November 21st, 2023 - Adrian Doyle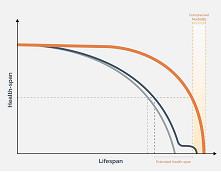 November 21st, 2023 - Susan Saunders

Subscribe
to
all
the
news
Like us on Facebook
Download the Latest Edition