Feeling immortal? Why make a Will?
Peter Nevile | 23rd March, 2022
If you think you are going to live forever, congratulations, you won't need to worry about a Will; however, you will.
We wish nothing more than for you to enter a peaceful afterlife or wherever. It will be even more peaceful if you have given some thought to planning your Will. You can, of course, buy a form for a few dollars at the local newsagent, and good luck, because frequently we see examples where the words that you have placed on the form do not necessarily provide for a distribution of your estate in accordance with your wishes, so the intended beneficiaries are left bereft.
If you lived a complicated life, then you can simplify it with a well-planned Will. It can provide you with the opportunity to speak without fear of contradiction. It is extraordinary how many people fail to make a Will, or do not possess a current one. Many people are not aware that an existing Will becomes void upon marriage. Few people are also aware that a Will made while married is not automatically revoked upon separation or divorce.
These days with the extraordinary rise in the price of housing, even relatively small estates have become somewhat larger. It is no secret that large estates tend to attract large interest. In these days of relatively high divorce rates, and with blended families, the situations become much more complicated.
Superannuation does not necessarily form part of your Will, neither do assets held in companies or trust structures. If you die intestate, that is without a Will, whether you think you're immortal or not, then the Administration and Probate Act 1958 actually provides a set formula for the distribution of your estate. This will not necessarily accord with your intentions, particularly if you are in a blended family situation.
We also find that many parents want to protect their sons and daughters from future relationships with partners which do not work out. They do not want to see their hard-earned wealth going to that smooth-talking boyfriend or girlfriend they never really trusted.
If one of your children has a disability or has a tendency to excessive drug or alcohol use, you may wish to make provision for their care but not control of the money. For these reasons and those in the previous paragraph a Testamentary Trust may provide you with an acceptable solution. It can also be an effective vehicle for tax planning.
Disclaimer: The information contained in this article is general in nature and does not take into account your personal situation. It is not intended to be relied upon as, nor is it a substitute for specific legal advice. You should consider whether the information is appropriate to your needs, and where appropriate, seek professional advice •
For more information: nevile.com.au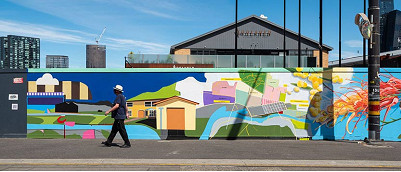 November 21st, 2023 - Adrian Doyle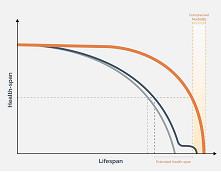 November 21st, 2023 - Susan Saunders

Subscribe
to
all
the
news
Like us on Facebook
Download the Latest Edition