Fixing our health system
Ellen Sandell | 26th October, 2022
The past few years have been incredibly tough on Victoria's healthcare system and the people who work in it.
COVID put the health system under incredible pressure and exposed cracks that were just beneath the surface. Our healthcare workers have battled with staff shortages and bed shortages, and, as a result, ambulances have been unable to unload people and get back on the road.
In response, the Victorian Government has announced funding to upgrade and build new hospitals and is trying to entice healthcare staff to move to Victoria from elsewhere. This investment and attention is very welcome, of course, but we also need to look at some of the root causes and systemic issues that are putting the health system under pressure.
When we speak to experts in the health sector, it's clear that one of the big issues is that there are many people in hospitals who no longer need acute care and could be discharged but have nowhere to go.
For example, older people who may need some time in a rehabilitation facility after surgery or illness, or people who are experiencing homelessness and have nowhere to be discharged to.
Victoria is also vastly lacking in facilities and beds for mental healthcare and alcohol and drug rehabilitation. Many of these people could be better cared for in the community, rather than in hospital, but the facilities simply do not exist.
If the facilities did exist, they would free up hospital beds for those who do need acute care. It would also relieve some of the burden on our overworked healthcare workers.
That's why we've made these issues the focus of the Greens healthcare plan for this state election.
Our plan includes funding more aged care, disability, and rehab beds outside hospitals to free up hospital beds and get ambulances back on the road more quickly. It includes employing more GPs and nurses in community health settings, and the state government setting up their own bulk-billing GP clinics (like they've done with respiratory clinics), so people can get in to see a GP when they need to.
Our plan also looks at preventative health, which may not seem as exciting as cutting a ribbon at a new hospital, but ultimately delivers the best "bang for buck" when it comes to protecting our health. That means investing in free flu vaccines every year (not just this year), increased mental health support with more psychologists in schools and psychiatrists in public clinics, making public dental care available to more people, and decriminalising personal drug use and funding more drug and alcohol rehab beds.
In fact, many of our preventative health policies aren't found in our "health policy" at all – they're in our housing policy, in stopping people falling into homelessness, and in our policy to fund more active transport and limit junk food and gambling advertising.
These preventative measures often are overlooked by politicians at election time but are incredibly important for our longer-term health.
You can find out more about the Greens' plan to fix Victoria's health system at greens.org.au/vic/platform/health.
Caption: Ellen Sandell with her baby Luca, and Melbourne midwife Roxi, in front of a breastfeeding mural in Collingwood.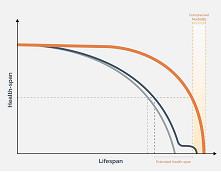 November 21st, 2023 - Susan Saunders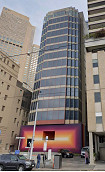 November 21st, 2023 - Barbara Francis & Rus Littleson

Subscribe
to
all
the
news
Like us on Facebook
Download the Latest Edition