Former refugee sets up law practice
Rhonda Dredge | 26th October, 2022
Ambition underscores many of the moves by young professionals who set up offices in the CBD, hoping to make their mark on society.
Daniel Ajak has a criminal law practice on the fifth and 10th floors of a building on Little Collins St.
The lift sometimes gives out wrong information about the level.
But Daniel is clear about his destination. He's due for an adjournment hearing 2pm via Webex and he'll be presenting in front of a city backdrop.
Daniel set up a CBD practice just before the lockdown so he could be close to the courts and mingle with other professionals.
Sometimes he's taken to be a defendant or an interpreter. There aren't many lawyers from South Sudan in the CBD.
"No-one casts any judgment because I'm in a suit but if I was in trackies or personal dress I'd be treated differently," he said.
Even on the job he can be treated with suspicion. "I went to the hospital a couple of weeks ago to see a client. It took one-and-a-half hours. They said, 'you have to go through the legal team'."
As frustrating as this might be, criminal lawyers learn to expect difficulties and tragic stories.
Daniel's client is in remand on charges of theft and burglary. He broke into a mobile phone store and has pleaded guilty. He's been locked up since August and won't appear in court until March when Daniel hopes to get him out on a corrections order.
"A lot of clients had some turn in life, and they're led down that path," Daniel said, empathetically. "A lot of my clients are in custody. I get a lot from Legal Aid."
The 31-year-old lawyer's own life has been tough. He moved to Melbourne when gangs of South Sudanese youths were being targeted so he could help, after arriving in Adelaide as a refugee at the age of 13 without his parents.
Four of his five siblings died, and his parents sent him and his older sister out here to make a new life after 13 years in a refugee camp in Kenya.
"I want to be like my father," Daniel told CBD News. "My father is a traditional elder like a chief. He's a member of a group that presides over disputes. If I have similar abilities, I can use them."
Back home, he said, the state doesn't get involved in murder. If someone accidently kills another, the parties are brought together, and the perpetrator pays the victim's family. He might go to jail for a year.
Unfortunately, justice can't undo troubles. Two of Daniel's siblings died of disease during the war, another from snake bite and a fourth as a toddler in botched-up dentistry.
The young lawyer now has six staff on his books and wants to expand into every state so when South Sudanese people get into trouble he'll be there.
"I want to help them, to show Victorians that young members of the country can go to court as lawyers rather than as an accused."
It doesn't worry him that the firm might grow too big even though that will mean less appearances and more managing of lawyers and systems. "I want to grow," he said.
So far, he's had two trials in the County Court – for rape and armed robbery - and both were acquitted with a jury. A murder case in the Supreme Court was reduced to affray and intention to cause injury at a case conference. He defines a win as an acquittal or a sentence that fits the crime. •
Caption: Daniel Ajak in his 10th floor office.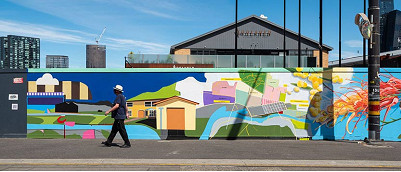 November 21st, 2023 - Adrian Doyle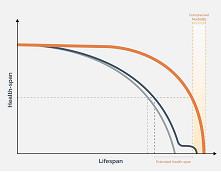 November 21st, 2023 - Susan Saunders

Subscribe
to
all
the
news
Like us on Facebook
Download the Latest Edition