From housing crisis to hope?
Barbara Francis & Rus Littleson | 21st November, 2023
Now that Victoria has both a new Premier and a new Minister for Consumer Affairs, can we dare to hope or dream there will be some meaningful changes during the first term of this new government?
When the previous Premier Daniel Andrews took office in December 2014, the focus was on boosting tourism; the rights and liveability of residents were ignored.
The rise of short-stay accommodation over the past eight years has reduced the availability of long-term rental properties, particularly in sought-after urban and tourist-centric regions.
A short-stay property levy of 7.5 per cent announced in the Victorian Government's Housing Statement and released just days before Mr Andrews resigned, is scheduled to come into effect only in January 2025!
The micro-levy is so small that it will do nothing to address the housing crisis. The Housing Statement states explicitly that the short-stay levy is purely a fund-raising device without any aspirations whatsoever for behavioural change. Collecting only $70 million per year, it will take decades for the program to deliver any meaningful volume of housing stock.
Let's learn from a decade of global experience. For example, New York has provided a model for managing the short-stay industry to balance competing interests. Like most major tourist destinations, New York's regulations include mandatory registration of short-stay operators.
We Live Here looks forward to dialogue with the incoming Minister for Consumer Affairs, Ms Gabrielle Williams, about these issues and the plethora of established solutions.
The 2024 agenda
We want the government to review the legislative framework – with full community consultation in Victoria (anyone could be forgiven for thinking that the current legislation was drafted over a couple of caramel macchiatos at the Airbnb headquarters in San Francisco).
Below are two Acts affecting owners' corporations need urgent attention:
The Owners' Corporation (Short Stay Accommodation) Act 2018
The government promised a review by February 2021 – that promise was broken. About 50 cases have been to VCAT, costing OCs thousands in legal fees, without a single case being successful. The threshold is just far too high. Currently this worthless Bill is incorporated into the main Owners' Corporations Act.
Owners' Corporations and Other Acts Amendment Act 2021
This patchwork act incorporates the unreviewed Short Stay Accommodation Act 2018 and the amendments to the OC Act dated December 1, 2021. It's a hot mess.
The legislation is passed its use-by date and even the state government has promised to repeal the Act "between 2023 and 2027". At the going ratio of promises to action, that could mean sometime after 2035.
Short-stay accommodation was excluded from a 2018 review of the Owners Corporation Act because of planning issues. This time, everything needs to be examined. There must be a level playing field. Let's hope that with a new team some action will at last be taken. •
Campaign donations
As a not-for-profit organisation, donations from individuals and buildings keep our campaigns going. To register as a supporter of We Live Here or to donate, visit welivehere.net.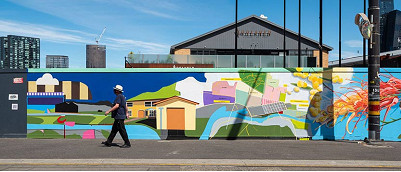 November 21st, 2023 - Adrian Doyle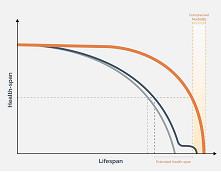 November 21st, 2023 - Susan Saunders

Subscribe
to
all
the
news
Like us on Facebook
Download the Latest Edition