From waste to soil food: residents welcome recycling trial
Brendan Rees | 25th October, 2023
Residents at the Spring Street Towers have embraced a new Food Organics and Garden Organics (FOGO) collection service trial that is aimed at curbing landfill.
Seventy-five out of 220 apartments at the residential buildings at 283 and 299 Spring St are participating in the 12-month pilot program after it was launched by the City of Melbourne in February.
The free trial works by residents collecting their garden and food scraps in a kitchen caddy that is lined with a compostable bag, which, once full, is dropped into an easy-to-use dehydrator machine provided by Ecoguardians.
The machine reduces the moisture content, with any remaining food waste taken to another facility where it is converted into a nutrient-rich organic soil enhancer called SoilFood, which is scientifically proven to improve soil condition and plant health.
"We're proud; we feel like we're making a change," Spring Street Towers resident and owners' corporation committee member Gwenda Leheny said.
"We see the amount of rubbish that gets thrown into our big bins and we think, gosh, and like a lot of people we watch the ABC's War on Waste, and that's a huge indicator of what's going on."
The dehydrator has so far processed more than 4.52 tonnes of food waste, saving the equivalent of 9.5 tonnes of greenhouse gases.
The system has produced more than 1.1 tonnes of SoilFood, which has been used by the residents and is available for the council to use.
Lord Mayor Sally Capp said more than 2000 households across six inner-city high-rise buildings had embraced the FOGO trial.
"This innovative pilot – the first of its kind in Australia – has taken our FOGO service to new heights, diverting more than 11 tonnes of food waste from landfill between December and August," she said.
"We hope to expand our FOGO services to more Melbourne residents to create a cleaner, greener future for all."
The initial pilot programs finish in May next year, with further pilots set to begin in early 2024 for another 12-month period.
Meanwhile, as part of their waste reduction efforts, the Spring Street Towers are hosting their own second-hand market (for residents only) on November 18 as part of the Garage Sale Trail festival. •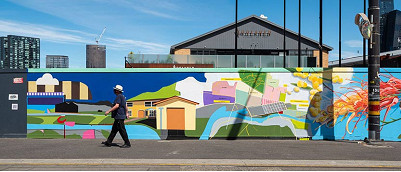 November 21st, 2023 - Adrian Doyle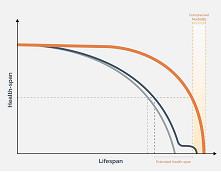 November 21st, 2023 - Susan Saunders

Subscribe
to
all
the
news
Like us on Facebook
Download the Latest Edition