"Gains have been lost": Office occupancy plummets again
By David Schout
Repeat lockdowns have decimated Melbourne's CBD workplaces, with just 12 per cent of office space occupied compared with pre-COVID levels.
In further worrying news for retail, hospitality and other businesses reliant on the presence of office workers inside the Hoddle Grid, demand for commercial space was now at its lowest point since the recession of the 1990s, according to the Property Council of Australia.
Earlier this year, workers had begun returning to offices within the CBD, and by April numbers were at 45 per cent of pre-pandemic levels.
An uptick was particularly evident when masks were no longer mandated inside office environments.
However, Melbourne's fourth, fifth and sixth lockdowns (in May/June, July, and August respectively) had severely dented that recovery.
The Property Council's Victorian executive director Danni Hunter said the repeated blows were devastating.
"All of the gains of earlier this year have now been lost as workers have again deserted the CBD with no sign of a bounce back as we endure our third lockdown in as many months," Ms Hunter said.
The Property Council figures, which measured office occupancy as a percentage of pre-COVID levels for all Australian CBDs, were recorded in late July.
Melbourne's 12 per cent of occupied office space was well behind other state capitals such as Hobart (95 per cent), Perth (78 per cent) and Brisbane (67 per cent).
However, it was ahead of Sydney, which dramatically dropped from 67 per cent in June to seven per cent in July amid the city's protracted lockdown due to the Delta variant.
Vacancy rates in Melbourne's CBD were now at a 20-year high, and Ms Hunter said Melbourne would only improve amid higher vaccination uptake.
"Until vaccination rates increase, we face the prospect of more lockdowns. Clearly our CBD is in crisis and needs urgent attention. We have seen a number of survival plans but we now need a plan for revival," she said.
"The plan needs to address how we attract people safely back into the CBD, support our iconic retail and hospitality sectors and attract new, long-term investment so Melbourne continues to be a place to live, work and invest."
The longer-term economic outlook within the Hoddle Grid remained positive, however.
Last month CBD News reported a Deloitte Access Economics report that had projected the CBD economy would "roar back to life" and return to pre-COVID levels in the second half of 2024.
Despite being one of Australia's worst-hit areas as a result of the coronavirus, the report — commissioned by the City of Melbourne — revealed that the central Melbourne economy "will have put the pandemic behind it by 2024"
However, the research was finalised in May and did not factor in the three consecutive lockdowns that would follow.
It is not known whether these lockdowns would push back those recovery projections.
Prior to COVID-19, Melbourne's CBD was one of the nation's fastest-growing economies.
Ms Hunter laid out her blueprint for recovery within the central city.
"We need to focus on solutions that attract Victorians back to the city through transport incentives, proper long-term planning, meaningful investment, a world-class program of sporting, arts and other cultural events and a strategic return of the education sector," she said.
"A concerted effort is what we need, across government, the City of Melbourne and the business sector to not just support the CBD but enable it to grow and flourish once again."
Lord Mayor Sally Capp has similarly stressed the need for Melbourne to reach its 70 per cent vaccination target as "our only way towards certainty".
"We want to get [there] as soon as possible," Cr Capp said.
"It means that we're protecting ourselves and our most vulnerable. It means we can do the things that we miss, see the people we love, and we can safely reignite our city economy." •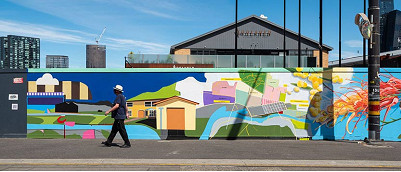 November 21st, 2023 - Adrian Doyle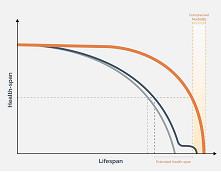 November 21st, 2023 - Susan Saunders

Subscribe
to
all
the
news
Like us on Facebook
Download the Latest Edition