Glass slipper moment enhanced with surprising comedy flair
Kaylah Joelle Baker | 22nd June, 2022
Many of us may know the magical story of Cinderella back to front, but Rodgers and Hammerstein's version is sure to leave audiences pleasantly surprised.
While the Regent Theatre production Rodgers and Hammerstein's Cinderella still features a prince, Cinderella's tragic story, a fairy godmother and a glass slipper, the rest has been dabbled with in a way that makes the experience that much more enjoyable.
The show opened to a set comparable to the classic animations seen in Disney fairy tales paired with the beautiful voices of Shubshri Kandiah, playing Ella, and Ainsley Melham as Prince Topher, who delighted the audience from the outset.
Coupled with Kandiah's ability to captivate an audience on her own and Melham's entertainingly awkward and humorous self-doubt, they possessed a special stage presence together that made their unfolding love story all the more intriguing.
Todd McKenney (Sebastian) entertained with quick-witted mannerisms throughout, while Silvie Paladino's (Fairy Godmother) powerful voice and genuine connection with Kandiah was heart-warming. Ella's stage chemistry with stepsister Gabrielle, played by Matilda Moran and their stepmother Madame, played by Tina Bursill, also provided a chaotic dynamic.
The first of the newly added twists comes in the form of stepsister Gabrielle showing a caring side towards Ella which leads to her striking up a romance with Ella's friend Jean-Michel, a firebrand revolutionist described as being "angry for all the right reasons".
Played by Josh Gardiner, Jean-Michel is lively and animated, and his insistence on changes being made taps into a new direction for the fairy tale where elections, protests and human rights are discussed.
While the new direction modernises the fairy tale, the narrative itself doesn't get explored in much depth and, at times, seems rushed.
A storyline that could perhaps only be improved with more time on stage from one of the crowd favourites Jean-Michel, who achieves the prime minister status without so much as a vocal announcement.
Familiar nostalgic scenes continue in the form of the ball, elaborate ball gowns, the fairy godmother's magic and the stroke of midnight, but the moment of the glass slipper being left behind is seemingly non-existent.
That is until Topher throws a banquet that Ella again runs from, but not before a comedic moment of the light shining on the stairs leads her to slowly grab her glass slipper and leave it as they continue to lock eyes.
The audience's laughter during this moment and throughout the show, often following the many well-timed one liners, was proof the modern version of Cinderella has successfully crossed over into realm of comedy.
Between the flawless choreography, upbeat tunes, impressive costume changes, well-timed humour, themes of kindness and an outstanding cast, there is little to no room for complaint at the end of this marvellous production, with one audience member describing it as a "beautiful, very pretty, vibrant show."
Directed by Mark Brokaw, Rodgers and Hammerstein's Cinderella at the Regent Theatre gave the audience everything people love about the classic fairy tale with just enough variety to keep everyone on their toes.
Rodgers and Hammerstein's Cinderella will be showing at the Regent Theatre until July 23. •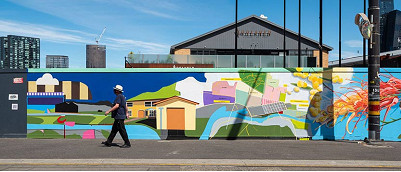 November 21st, 2023 - Adrian Doyle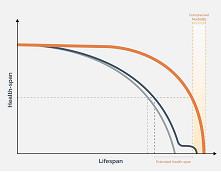 November 21st, 2023 - Susan Saunders

Subscribe
to
all
the
news
Like us on Facebook
Download the Latest Edition