Greening Guildford Lane
CBD News | 26th July, 2023
By Katherine McPherson
Guildford Lane must be one of the most photographed lanes in the CBD these days. Being photogenic was not the aim. But for a core group of residents, creating a green haven was the necessary response to the towers engulfing us.
Since the laneway greening began in 2015 (prior to the launch of the City of Melbourne's pilot program) the nearly forgotten industrial lane has come to life. The lane is now described by some as "quintessentially Melbourne".
And yet two decades ago, when I moved into Guildford Lane, the buildings were quite raw, almost unloved. Scattered between residences were motorcycle workshops, art studios and galleries, warehouses, and a substation. It felt deserted much of the time.
Offices and cafés have replaced workshops and alternative galleries. Established and emerging businesses are integrated with family homes in the lane.
Greening Guildford Lane has been transformational with mutually beneficial outcomes. The lane is now a destination for local, interstate, and international tourists. First-time visitors of all ages express surprise and delight; pausing, pointing, posing, talking, and laughing. Many walkers divert through the lane as they transverse this corner of the CBD.
Now the aim is also more smiles, less graffiti and rubbish. Journalists, researchers, garden enthusiasts and council representatives have snapped, written, and tried to measure the outcome. Greener? Cooler? More prosperous?
But how do you value the development of a community, woven together over time like the thickening vines of jasmine that climb over three stories and grace multiple brick facades?
Quite a few people have contributed during the past seven years but remain relatively unknown. Without the council's pilot project, Guildford Lane would not be as green and desirable.
The project provided the necessary structure, focus and seed funding. But without the ongoing creative efforts of the community gardeners, early sponsors, and continued donations, the lane would not be the place of pride and joy now worthy of celebrating and replicating.
This space, an emerging fragment of valuable social infrastructure, is still work in progress.
This lane is in my pores. There is a deep sense of belonging. The random juxtaposition of plant varieties that has evolved over time, have been nurtured and curated.
The integration of Australian natives as part of the council's Gardens for Wildlife program continues to be a worthy experiment. Many lessons have been learned about the nature of plants and people, about individual and community resilience. Many inspirational stories have been told.
The message depends on the storyteller, the audience, and the motivation. Knowing the lane inspires others makes maintaining the community garden easier and more joyful. For me, the best story is the one still emerging.
This is not just about the plants, but the people and the opportunity for sowing seeds of kindness and weaving the community together. Melbourne's city is in transition, change is inevitable. Encouraging and protecting green laneways is important work.
We must discover what else can be achieved. What is our dream? What is our legacy? •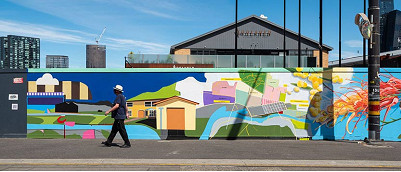 November 21st, 2023 - Adrian Doyle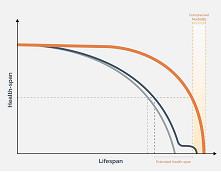 November 21st, 2023 - Susan Saunders

Subscribe
to
all
the
news
Like us on Facebook
Download the Latest Edition