Have a heart
Rhonda Dredge | 27th July, 2022
A pop-up gallery in Little Collins St is offering a free heart to anyone who can provide information about an act of vandalism to one of their sculptures.
The two-metre-high mesh figure was chained to a lamppost outside the gallery.
Imagine their shock when they discovered that its heart had been cut out.
The gallery contacted the police to provide CCTV footage but so far there have been no clues to the identity of this heartless stranger.
Anyone Who had a Heart by artist Jenny Reddin was installed for Valentine's Day outside the Creative Pod Gallery at 209 Collins St.
She imagined the street figure would soon have a profile on Instagram but not that he'd attract a critic.
Ms Reddin was devastated when she found out about the attack.
"His big red heart was welded inside his chest so to remove his heart would have required angle grinders and a lot of noise," she said.
"I'm devastated. Why would thieves go to so much trouble to remove the warrior's heart?"
The disheartened warrior has now been removed, creating a space for heartfelt memories of its former glory.
The work was made from a 10mm reo bar that had been cut into 10cm lengths and then welded piece by piece, so the gallery expected it to last the distance.
The statue was two metres high and weighed more than 40 kilograms.
"The statue represents the marriage between brute strength and compassion," according to the gallery.
It appeared that brute strength had won out until the gallery director came up with the idea of giving away hearts.
"He was conceived during COVID, a time of great upheaval," the gallery said.
Now he is all heart. •
Caption: A free heart where a brave sculpture once stood.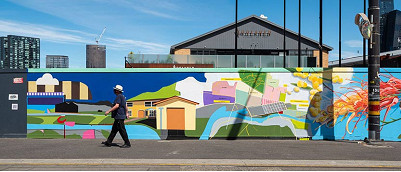 November 21st, 2023 - Adrian Doyle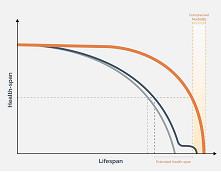 November 21st, 2023 - Susan Saunders

Subscribe
to
all
the
news
Like us on Facebook
Download the Latest Edition