Historic pub to be given a makeover after $350m redevelopment plan approved   
Brendan Rees | 21st September, 2022
A heritage-graded CBD pub, which was gutted by fire earlier this year, will be revitalised with an additional 21-storey office tower built after a $350 million development plan won approval.
Developer Hickory, together with Cox Architecture, will restore the original façade and work with a hospitality partner to re-establish the 1915-built Kilkenny Inn, which occupies the corner of King and Lonsdale streets.
The new 580 Lonsdale St development will see an 80-metre mixed-use tower built behind the iconic pub, featuring 24,000 square metres of office space, 623 square metres of retail space on the ground and first floors, and three levels of basement car parking.
Upon its completion, the restored Kilkenny Inn will open into the building lobby to "energise the arrival experience and evoke the charm and atmosphere of the classic pub with a fresh, modern twist", according to Hickory.
Hickory said it would prioritise sustainability and flexible working, with tenants having access to world-class end-of-trip facilities, landscaped outdoor terraces, social hubs and a dedicated health and wellness centre.
It will target a 6-star NABERS and Green Star rating.
The development comes as the City of Melbourne endorsed plans in May 2021 for the pub's development before the proposal was put to the state's planning department for final consideration.
At the time, planning chair Cr Nicholas Reece said the pub was located at a "very important intersection in our city" and that the three-storey brick hotel at the 1700 square metre site would now be more visible and given greater respect under the plans.
However, the planning application came under fire from heritage lobby group Melbourne Heritage Action after its president Tristan Davies said the proposed development was "fairly needless" and was disappointed overall about the plight of another heritage CBD hotel, adding it was shameful "to see one more pub in Melbourne's CBD permanently disappear".
This sentiment was recently echoed by the EastEnders residents' group president Dr Stan Capp who said the plans appeared to represent "another example of façadism".
Façadism is when the front shell of a building with a heritage overlay is retained while the remainder of the structure is demolished. It's a strategy that has been widely adopted by developers of heritage sites across the central city.
"There's plenty of examples around town where façadism has absolutely destroyed heritage buildings and it's just unacceptable as a sensible outcome," Dr Capp said.
The former Kilkenny Inn is recognised for its architectural significance, with the building designed by Sydney Smith & Ogg in the Federation Free Style manner showing Art Nouveau and Arts and Crafts influences.
The building sits within the City of Melbourne's heritage overlay, however, while the façade would be retained, the development would see much of the existing space demolished.
Hickory chief executive Michael Argyrou said the company was proud to be restoring the iconic Kilkenny Inn to its former glory, "transforming King St into a lively and sophisticated social hub".
"We're pleased to announce the launch of this incredible commercial development, which will integrate Kilkenny's heritage-listed façade and set a new standard of office design in Melbourne," he said.
"At Hickory, we strive to create better places for future communities, and 580 Lonsdale will be no exception."
"King St is currently undergoing monumental change, and Hickory is at the forefront of this evolution. 580 Lonsdale will act as a true cornerstone project for the area, adding to several premium development and building projects we are currently undertaking."
The building was formerly home to strip club Goldfingers until 2020 and was reportedly sold for $50 million the following year.
Deputy Lord Mayor and council planning chair Nicholas Reece said while he was "greatly saddened to see Melbourne losing another one of its heritage pubs", he believed the approved development "represented an enhancement" of the building.
"They (Hickory) intend to reinstate some heritage features and represent an improvement on what was there previously which was a strip club," he said.
"The intersection of King and Lonsdale streets has for many years been an epicentre for strip clubs and adult entertainment. We are now seeing the transformation of that corner of the city with new developments" which would have a "really positive impact on the area".
However, he noted he would work with the state government to put in place protections that recognised the social and cultural value of historic pubs to Melbourne - not just their architectural significance.
This push comes on the back of the state government approving an amendment to the Melbourne Planning Scheme that would provide heritage protection to a variety of buildings, which Cr Reece said was a "huge leap forward".
Meanwhile, Hickory has received funding to develop another "world-class office destination" at 570 Little Bourke St that will begin construction in late 2022. Hickory is also building ICD Property's Aspire tower at 299 King St, and Melbourne's first Meriton Suites Hotel at 140 King St. •
Captions: An artist's impression of the restored Kilkenny Inn.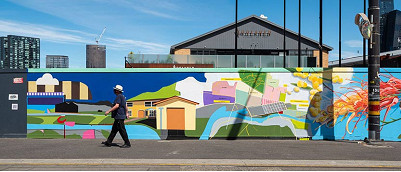 November 21st, 2023 - Adrian Doyle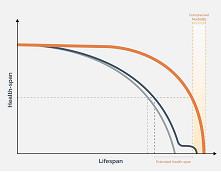 November 21st, 2023 - Susan Saunders

Subscribe
to
all
the
news
Like us on Facebook
Download the Latest Edition