Horse-drawn carriage operators fight to keep their livelihoods
Brendan Rees | 27th January, 2022
For the few horse-drawn carriage drivers left operating in the CBD, one of whom began his career as a teenager 55 years ago, the hope of keeping their livelihoods alive is quickly fading.
After being battered by COVID-19 lockdowns, carriage operators are now fighting plans by the state government to ban their services from entering the CBD.
"I don't know what we're going to do," Ray Whittaker said, who has been operating horse-drawn carriages in the city for the past 35 years.
"We take a lot of aged people and handicapped people – that's probably 20 per cent of our business. I do a few rides for Make a Wish Foundation; now how can I operate?
"My opinion is we're gone, but I'm not going to give up without a fight. I want to sit down and talk to them."
"What I don't understand is [Lord Mayor] Sally Capp is saying on TV we encourage small businesses to come in and keep going … then they're kicking out the horses."
Under the proposal, carriages would not be permitted on public roads in the CBD area bounded by Flinders, Spring, La Trobe and Spencer streets.
Operators would still be able to drive their horse-drawn carriages outside this zone within the City of Melbourne with pre-booked passengers.
The proposed law follows a City of Melbourne initiative to stop issuing street trading permits for horse-drawn carriages in 2017, however, they were still allowed to operate as they are classified as vehicles under VicRoads' rules.
Calls to regulate the industry were heightened in March last year after a horse pulling a carriage in Arden St, North Melbourne, collapsed and died – sparking an outcry from the community with concerns of animal welfare.
But Mr Whittaker, who is based in Mernda, argued that their practice was safe. "There are more accidents in town with trams, cars, and bicycles than what there ever has been with horses," he said.
John Baird, the owner of Horse Drawn Cab Co, said there had been a lack of transparency in the government's plan which he believed would "severely cause a problem".
"I'm very disappointed, nobody said anything to me about it, I just learnt about it … as an operator they're severely limiting my business," he said.
"It was all put through, there was no discussion with operators."
"They've brought up issues of safety – to be honest we've never had an incident in the City of Melbourne in 55 years."
"It draws visitors; the kids love it; the families love it. There's a small percentage of people who don't like it, but we can't please everyone."
Roads Minister Ben Carroll said the state government had heard the community's concerns and believed the proposal would improve safety and animal welfare.
Lord Mayor Sally Capp said, "We look forward to ongoing consultation with operators and key stakeholders to ensure horse-drawn carriages operate in lower risk areas."
RSPCA welcomed the proposed ban, saying it had "long held concerns for the welfare" of horses in the CBD "where horse welfare and safety are severely compromised".
The government said it would consult with operators and stakeholder groups until January 2022, before further information is released. However, of the horse-drawn carriages drivers who spoke to CBD News, none had yet to be contacted to have their say •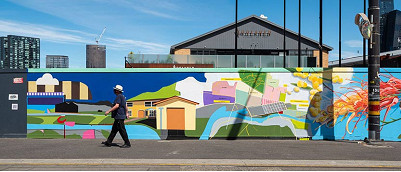 November 21st, 2023 - Adrian Doyle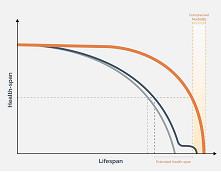 November 21st, 2023 - Susan Saunders

Subscribe
to
all
the
news
Like us on Facebook
Download the Latest Edition