Housing in Melbourne is cooked and the Victorian Government just made it worse
Ellen Sandell | 25th May, 2022
David lives in North Melbourne with four housemates. He loves his rented townhouse and his housemates but says he is disappointed that the "Aussie dream" of home-ownership continues to get further and further out of reach.
"I don't know anyone my age who has been able to buy a home without a huge chunk of money from their parents. That's just not an option for many of us."
"For me, I don't have mum, dad or grandparents to turn to for cash, a loan or guarantee, which makes buying a house in the local area basically impossible, even on a good job and stable income," he said.
David also worries about the constant threat of rising rents and of his home being sold by the landlord, which would force him and his housemates to move out.
"Renters just have so few rights. Everything is stacked up in favour of landlords."
This is something that I am hearing consistently from young people in inner city Melbourne. They're stressed about whether they'll ever be able to afford a home or even stay on top of rent payments while managing stagnating wages and the soaring cost of living.
On top of that, they're worried about whether there's any point trying to plan for the future with the threat of worsening weather events as a result of climate change looming over all of our heads.
It breaks my heart to hear how much stress this is causing young people. As an MP, I have consistently fought to make housing fairer. Just recently, in the lead up to the Victorian 2022/23 Budget being announced, my Greens colleagues and I pushed hard for the state government to make this the budget to properly address housing affordability.
We called for a big investment in public housing, a policy for a cap on rent increases and an end to unfair tax breaks for wealthy investors and property developers.
We were really disappointed that the government decided not to take up these issues, instead cutting the budget of many homelessness services. The government also recently dumped their "social housing levy" after a scare campaign by the wealthy property developer lobby. This was a small tax on property developers which would have gone towards building more public and social housing, but Labor has dropped it.
There was no relief for renters in this budget either, despite comparable countries around the world doing much more to help long-term renters afford to stay in their homes through policies like caps on rent increases.
This year is a state election year, and we'll be using this year to keep the pressure on both sides of politics to make housing fairer and tackle the climate and extinction crises, so that all young people can have a future to look forward to. With more Greens in Parliament, we can push the state government further and faster on the big issues.
If there is ever anything that I can do to help you, please get in touch •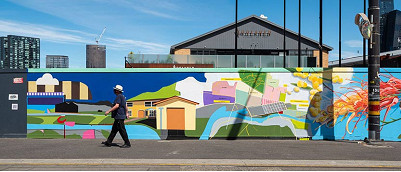 November 21st, 2023 - Adrian Doyle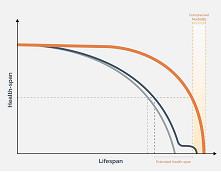 November 21st, 2023 - Susan Saunders

Subscribe
to
all
the
news
Like us on Facebook
Download the Latest Edition