How liveable is Melbourne really? Three-year study lifts lid
David Schout | 21st November, 2023
An event at the State Library of Victoria has showcased insights from a three-year, cross-sector study into the city's current state and future potential.
Melbourne's liveability is not evenly distributed and Victoria's capital is "living beyond our means", according to the first-ever data-informed "portrait" of the city.
Revealed in November at a State Library event by Regen Melbourne, researchers argued the new insights were a "reality check" for the city.
The alliance group brought together dozens of industry and government experts and researchers across six universities, to examine quantitative data that measured Melbourne's current state and its future potential.
It concluded that Melbourne's "liveability" – measured by a global index of which it has ranked inside the top 10 and as high as number one in recent years, and is often used as a selling point for the city – did not give a full picture.
Among six key insights from "The Greater Melbourne City Portrait", it was argued that the city's liveability was not evenly distributed.
"Over 13 per cent of Melbourne's households live in poverty after housing costs are accounted for. Many Melburnians also face severe food insecurity and barriers to quality healthcare and education," the study revealed.
It also showed that Greater Melbourne was "exceeding its 'ecological ceiling' as a result of its current liveability" by emitting 32.91m tonnes of CO2 equivalent per year.
"We are pushing the limits of what the planet can sustain by consuming too many resources, converting too much land for human use and producing too much waste."
However, the insights weren't all bleak reading.
The research also indicated the "many strengths that we have as a city", including expertise from global leaders in urban resilience and the future of cities.
It argued that Melbourne has the financial, technical, and natural resources "we need to meet our human needs within the ecological ceiling."
Regen Melbourne research lead Alison Whitten said the useful findings should be used by those in power to make informed decisions.
"The City Portrait is a reality check for our city, but the good news is that this picture isn't set in stone," she said.
"Now, policymakers and stakeholders can use [it] to identify the threats to the liveability of Greater Melbourne and think about the changes we need to make to build a robust and resilient city".
Regen Melbourne CEO Kaj Lofgren added: "While Melbourne consistently ranks as one of the most liveable cities in the world, that title conceals an uncomfortable truth: our liveability isn't equally distributed, and we are currently living beyond our means."
"The City Portrait presents a new way for us to effectively measure the social and ecological progress of Melbourne and build practical pathways to a resilient and regenerative future."
Formed in 2020 shortly after the onset of COVID-19 and a summer of bushfires in Victoria, Regen Melbourne soon created the "Melbourne doughnut" — inspired by the concept of "doughnut economics" established by English economist Kate Raworth.
The visual framework proposes that humanity lives within the bounds of a doughnut itself, leaving no-one behind inside the inner ring (which represents a shortfall of basic human needs like food and healthcare) while not overshooting the outer ring (which represents planetary boundaries like pollution and biodiversity loss).
Raworth attended the November 13 event at the State Library's Conversation Quarter via video link, and praised the "bold" work of Regen Melbourne, including the group's vision for a Swimmable Birrarung (Yarra) River.
A senior associate at Oxford University's Environmental Change Institute, Raworth expanded on her inspiration for the concept.
She believed in "thriving in balance" and "living within planetary boundaries" as part of her vision and criticised the "absurd and impossible" notion of continual growth espoused by governments around the world.
"This is not a new idea. Indigenous cultures from around the world have for millennia known and articulated and visualised wellbeing and health as thriving in dynamic balance. But I think it's a rediscovery and a return to that wisdom for the Western mindset, certainly the one I was raised in as an economist." •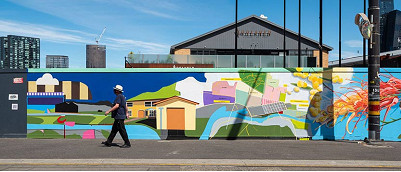 November 21st, 2023 - Adrian Doyle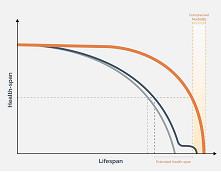 November 21st, 2023 - Susan Saunders

Subscribe
to
all
the
news
Like us on Facebook
Download the Latest Edition