How to curb vacancy rates and make Melbourne "the world's most workable city"
CBD News | 14th April, 2023
Words by Paul Jones
Australia'S CBD office vacancy rate crept up by half a percentage point over the past six months to 12.5 per cent, however there are positive signals for some capital markets including Brisbane, Hobart and Darwin.
But while the tide is turning in some regions, Property Council of Australia research has revealed that the supply of both existing and new office space in Melbourne continues to outpace demand, keeping vacancy figures stubbornly high at a nation-leading 13.8 per cent.
This percentage represents a whopping 636,000sqm of unoccupied workplace, much of which is old and outdated B-Grade office stock.
When considering this, and the increasing influence of the work-from-home era in the corporate arena, the onus to entice city workers from their homes back into the office lies with employers and asset owners, especially those that occupy or own B-Grade properties.
Further industry analysis released by the Property Council of Australia revealed that vacancies at lower- or B-Grade office stock reached 17.4 per cent in July 2022, whereas vacancies in premium office product sat significantly lower in the wake of Melbourne's lockdowns.
As such, this indicates a significant opportunity for asset owners and developers to overhaul B-Grade office properties and transform them into attractive, amenity-packed workplaces that cater to staff expectations around what a modern workplace should deliver, as well as tap into the ever-evolving environmental, social and governance requirements of the new-world workforce.
With daily desk space needs reducing across the board, office owners and employers occupying B-Grade buildings are placing great emphasis on introducing wellness areas and more group workshop and breakout spaces into unused office space.
They are also integrating more social amenity like worker lounges, coffee carts, snack bars and even cocktail bar facilities into the workplace, in an effort to tap into our social fibres and reconnect staff in-person while they spend time in the workplace.
Reduced demand for B-Grade office stock is also driving a once-in-a-generation opportunity for well-established private investors to pounce on 'project properties', with a view to implementing considered adaptive reuse initiatives that will establish the building as a drawcard for employees and new tenant prospects.
Recent insights from JLL backs this, stating that 46 per cent of businesses that are on the move and looking for new tenancies are demanding 'nothing less than A-Grade buildings', which is underscoring a rapid flight to quality in CBD markets.
Many first-movers are capitalising on this emerging trend, actively acquiring "retain and renovate" office development projects and rejuvenating them with premium work, social and sustainability amenity.
The GPT Group's Queen & Collins project in Melbourne is a prime example of how sensitive overhauls can increase the value of older buildings in inner-city areas, rather than pursuing a new build.
Since the Group's refurbishment works, the Queen & Collins precinct has refreshed over 34,000sqm in net lettable area on the high-profile corner site at Queen and Collins Streets, injected a multi-level workshop and breakout space dubbed 'The Mezzanine' for tenants, as well as delivered a 135 seat fine dining restaurant, subterranean bar and a bespoke retail offering – all of which operate carbon neutrally.
From an environmental perspective, strategic upgrades to the building's operating systems have increased its sustainability credentials and helped it achieve 4.5 NABERs and 6 Star Green Star ratings.
When considering the resources and funding going into city works like the Green Spine, new underground public transport infrastructure, and adaptive reuse initiatives like the Arden Street Precinct, perhaps B-Grade asset rejuvenation could be the missing cornerstone area of opportunity to entice workers back into our economic and cultural heartlands – concurrently positioning Melbourne as 'the world's most workable city'.
For more information: jonesre.com.au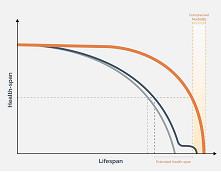 November 21st, 2023 - Susan Saunders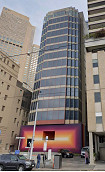 November 21st, 2023 - Barbara Francis & Rus Littleson

Subscribe
to
all
the
news
Like us on Facebook
Download the Latest Edition