How would I describe the inner-city apartment market right now? In a word, RESILIENT, and here's why …
CBD News | 26th April, 2023
By Baden Lucas - Lucas Real Estate
According to PropTrack, while the median sale price in the CBD has remained steady, in neighbouring Docklands it's increased by 5.9 per cent to $635,000 and the feedback we're receiving from buyers right now is that affordability is driving demand.
During the past three months, Lucas Real Estate has received 3599 enquiries from prospective buyers and tenants, and the vast majority of them are attracted to apartment living for these three key reasons.
Location, location – one of the biggest strengths of the CBD, Docklands and Southbank is the location. Buyers and tenants are looking for apartments in convenient, central locations with amenities such as shops, restaurants and public transport.
Affordability – the rental market has been driven by migration and price volatility, with prices recovering and exceeding pre-pandemic levels. Lucas leases more than 10 properties per week and currently it's taking just 12 days for us to find our newest residents. This demand in the rental market has driven a lot more demand from first-home buyers looking to escape the rental market and who are recognising the incredible value for money our inner-city market commands
Low-maintenance living – another factor that makes inner-city apartments attractive to buyers is the low-maintenance lifestyle they offer. Living in the heart of the city means having access to an array of cultural and entertainment options, as well as a vibrant and diverse community.
The first three months of 2023 have started with a real sense of positivity in our marketplace, with urgency from buyers looking to settle quickly. Our quarter to date has seen Lucas's average time to sell drop to 40 days, from 55 inner-city apartment sales with an average settlement period of 44 days.
The most significant impact to our market is interest rates, but how does this impact buyers in the real world?
Well, aside from repayments being higher, the additional challenge that buyers are experiencing is that their loan approval amounts are shifting monthly.
Where a prospective buyer may have been approved in January to spend $700,000 – experiencing two rate rises in a month will reduce their borrowing power to $650,000.
According to the Australia Bureau of Statics, home loan financing has dropped by 35.1 per cent since a high in February 2022. Still, the overall appeal and affordability in the inner-city apartment market have meant strong demand, and volume remains high.
Finally, Lucas was honoured to be recognised for sixth year running as Agency of the Year in both rentals and sales in Docklands, as well as finishing Top 10 in Rentals in Victoria. Thank you, to all our rental providers, tenants, vendors, and buyers – I look forward to updating you at the halfway point for 2023. •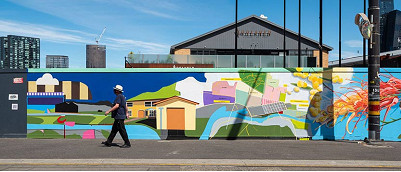 November 21st, 2023 - Adrian Doyle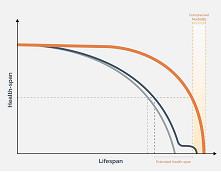 November 21st, 2023 - Susan Saunders

Subscribe
to
all
the
news
Like us on Facebook
Download the Latest Edition