Ideas for the mantelpiece
Rhonda Dredge | 24th August, 2022
A memorial exhibition for Kate Daw who died during the lockdown is prompting art students and those who knew her to examine her style more closely.
Kate was head of painting at the Victorian College of the Arts (VCA) until her death from breast cancer.
She had a quiet sensibility in her work that was moving.
Members of the VCA village have responded to her aesthetic in this exhibition and it's fun exploring what the new works have in common with Kate's.
She had great respect for the moment and a casual regard for description.
The closest in sensibility are paintings by Jon Campbell and Casey Jeffrey because of their harmonious colours.
Kate played around with surfaces but not too much.
She loved vintage and flowers but always with a sense of restraint.
Her paintings have an intrinsic poetic that most of the other works strive for.
Sarah Scout Presents is the perfect setting for them with its elegant parlour and small rooms.
Kate was teaching painting when issues of virtuosity, materiality and politics were big.
She engaged in the discourse, but her work remained modest, mostly oil on linen or on found objects such as a blackboard.
She loved text and included it to great effect in some of her most winning works.
One 16-part work with Stewart Russell includes excerpts of text from novels by Iris Murdoch, Katherine Mansfield, Virginia Woolf and E M Forster.
Perhaps she was a collector of nostalgic references to good manners and refined feelings.
"She washed the remaining three cups and saucers and put them away, wiped down the hand basin and opened the windows."
Painting is part of the domestic and offers small signs of hope.
Even big ideas need to be polished for display on the mantelpiece.
Love, Work (For KD), Sarah Scout Presents, until September 17. •
Photo captions 1-5:
The salon at Sarah Scout Presents in Collins Street
"Acapulco" (Caitlin), Kate Daw, 2009
"Untitled (dayflower)", Kate Daw, 2020
"Highlights of the Ballet" Kate Daw
"Your Hand in Mine", Jon Campbell 2022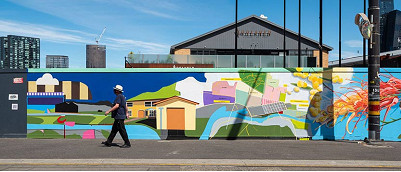 November 21st, 2023 - Adrian Doyle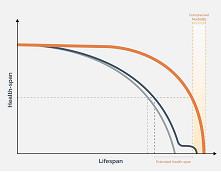 November 21st, 2023 - Susan Saunders

Subscribe
to
all
the
news
Like us on Facebook
Download the Latest Edition