It's time to reinstate third-party rights
By Jenny Eltham
On the March 5, 2022, in his address to the Committee for Economic Development of Australia (CEDA), Victorian Premier Daniel Andrews said, "if you want to keep the CBD vibrant, then we need to have more people living in the CBD".
We have all heard the Lord Mayor Sally Capp applauding Melbourne's CBD livability and encouraging people to make the city their home.
But what you won't hear is the Victorian Government, City of Melbourne nor real estate agents telling prospective CBD purchasers, that if a property is purchased in the CBD, there is an absence of formal rights of objection and appeal for residents and property owners adversely affected by future developments. It is a case of buyer beware.
Development is inevitable and essential for Melbourne's evolution, but it should not happen in insolation.
For a number of years, the eastern quadrant of the CBD went under the developers' radar but now it is now in their sights.
There has been Charter Hall/Wesley Place development, Shangri-la development, Elms Family Hotel development, Bennett's Lane development and now the proposed La Salle/Marriner Comedy Theatre development. Like all developments, they have and will continue to impact the lives of residents.
Intrusive noise, invasive dust, loss of sunlight, adverse wind affects and traffic congestion, are some of the physical impacts residents suffer, but it is the psychological impacts that cause the most harm.
Worry about how to tackle the issues, worry about the loss of property value, worry about the impacts of the loss of sunlight and enjoyment of your own home. There are also the many, many hours spent researching and contacting officials, which are hours lost.
But does the state government care? Does the City of Melbourne care? I suggest not.
With the proposed development of the Comedy Theatre and adjacent car park at the corner of Lonsdale and Exhibition streets, the historical fabric of the inner city is again under attack. Not only will households be uninhabitable during demolition and construction, but the public realm and local amenity will also be forever left in a shadow and Melbourne will have lost another part of its historical and architectural diversity. Does the community have a voice? It seems not!
The company behind this development, La Salle Investment Management, on paper, has strong environmental, social and governance goals – "a better tomorrow for all stake holders; contribution to the community life of a neighbourhood where an asset is located; a quality of life for our neighbours". High ideals indeed but in truth, there is a very large gap between the rhetoric and the reality! To date the company has refused to consult or engage with their neighbours and the local community.
I suggest if Daniel Andrews genuinely wants to attract more residents to the city, he would have the courage to reinstate the lost third-party objection and appeal rights. The state government and City of Melbourne would be mandating developers engage with the local community. There would be the opportunity for dialogue and not simply a void. Without third-party objection and appeal rights, there is no avenue to seek a review of discretionary decisions that may be without merit or, in fact, in breach of the law.
Residents of the CBD can no longer be treated as invisible; they can longer be treated as a source of investment funds. They need a voice … and a loud one at that!
Next meeting
You are invited to our next monthly event: November 3 at 6 pm at the Kelvin Club.
Topic: Owners' Corporation Forum
If you would like to find out about the changes to the Owners' Corporation Act (2006) or have a question about how an owners' corporation works, this is an event you should definitely attend.
Please see our website for further information: residents3000.com.au •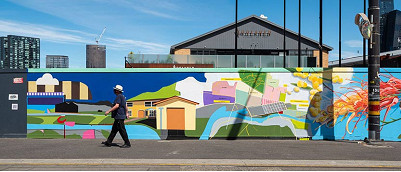 November 21st, 2023 - Adrian Doyle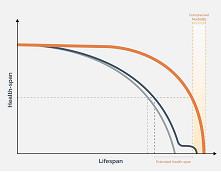 November 21st, 2023 - Susan Saunders

Subscribe
to
all
the
news
Like us on Facebook
Download the Latest Edition