James Joyce's Exiles hits Flinders Lane 
Kaylah Joelle Baker | 21st June, 2023
As part of Bloomsday in Melbourne, a day celebrating the life of Irish writer James Joyce, fortyfivedownstairs is putting on the renowned writer's one and only play Exiles.
The surprisingly modern play, which was written in 1918, is being performed at the Flinders Lane theatre, but is only on for a limited time, with the production wrapping up on Sunday, June 25.
Exiles is brought to life on stage under the direction of Carl Whiteside and remains loyal to its intriguing psychological drama storyline where questions around relationships within, and outside of, the confines of marriage are discussed.
"It took a crucial revival by Harold Pinter in 1970 to 1971, and subsequent triumphs in London and New York in 2006, for audiences to begin to grasp its [Exiles] true subversiveness," Bloomsday's artistic director, Frances Devlin-Glass, said.
"These productions highlighted the play's dark humour, its unspoken psychological menace, and darker motivations. Exiles was belatedly recognised as a new kind of theatre, quite different from the well-made and morality-focused plays of Ibsen."
Exiles is a dramatic, yet darkly funny, play that explores the unconventional marriage of Bertha (played by Lucy Payne) and Richard (played by Doug Lyons), who take their already scandalous partnership to a new level.
"The play is an exploration of what it means to be truthful, in love, and in an honest marriage," Ms Payne told CBD News.
"Richard, who if anyone is based on Joyce is him, is curious about this philosophical idea of an open marriage and how can you be truly free within the confines of marriage.
"For me, it becomes about the conflict between the ideal of an open marriage, and doing that respectively and lovingly, and then the reality of doing that with human emotion and the complexities of everyone trusting each other and communicating."
As the play delves into complex territory, with the other characters involved being Richard's best friend Robert, and Robert's ex-wife, Ms Payne said it can become "surprisingly funny" despite remaining a classic drama.
"On the surface it is a classic drama, but it's very surprisingly funny how much lightness there is in it, and this is because Joyce is a good writer, and you can't make people cry unless you make them laugh," she said.
"It's about human nature and everyone has all these flaws. People are aiming for these high ideals and none of them can reach them because their humanness gets in the way."
As well as the on-stage performers and director bringing new life into the complex and beloved play, set designer and costume designer Bridie Turner has also worked hard to respond to the script, and allow for audiences to step into the world of Exiles.
Their talents combine, further encouraging the play to continue to be one that stands the test of time. •
For tickets, visit: fortyfivedownstairs.com/event/exiles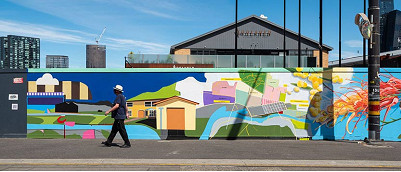 November 21st, 2023 - Adrian Doyle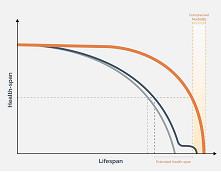 November 21st, 2023 - Susan Saunders

Subscribe
to
all
the
news
Like us on Facebook
Download the Latest Edition