Key council reports to be made public far earlier
David Schout | 25th October, 2022
Locals could be given an extra week to consider important council reports after the City of Melbourne pledged to amend their governance rules.
Community groups and ratepayers currently have less than five days to read and respond to council policy and strategy papers, and many have argued this was insufficient time given the often detail-heavy documents.
However from next year, important documents regarding suburb-shaping projects or initiatives could land in the hands of locals far earlier.
After "an increasing number of requests for longer notice periods", City of Melbourne councillors endorsed a proposal to allow an extra week's notice for significant reports.
Currently, the council publicly released documents for a Tuesday evening meeting at 2pm the previous Thursday.
An additional seven days would more than double the time available for locals to read and consider the contents of significant reports prior to a decision being taken.
"This has been a while coming, and we're keen to get the balance here," councillor Rohan Leppert, who put forward the motion, said at a September 27 Council meeting.
The council has previously pledged to release significant and complicated reports early, to allow members of the public time to read and consider their contents.
However it admitted that "this practice was not codified and has been inconsistent".
Cr Leppert said it was time for a clearer system.
"There's a school of thought that the best way to manage a notice period for significant reports is to voluntarily apply a practice or a convention that we choose the reports in advance and make sure there's extra notice," he said.
"But we have seen that members of the community would like to see, quite clearly and transparently, which reports will be given extra notice and why. So this proposal does seek to put something in the governance rules that's never been put there before."
In a submission to the council, president of CBD residents group EastEnders Stan Capp commended the move.
"By recognising that short notice does not align with council's stated value of openness and transparency, this motion will ameliorate the issues raised and ensure better and more informed inputs from interested parties, including residents."
Residents 3000 president Rafael Camillo echoed these thoughts.
"We value the rights and fairness of our community and we support that consultation time of 2.5 days should be changed to at least 10 working days. We believe that a lot of people are frustrated and excluded from best local Government decision making because of this constraint. It will be a balanced, inclusive and democratic decision if council goes in favour of this decision."
Some community members pushed for an extension of notice in terms of 'business days' (rather than normal days), however this was seen as unlikely.
The proposal will now be open to public feedback before being considered before the end of this year, with a view to implementing the changes for 2023.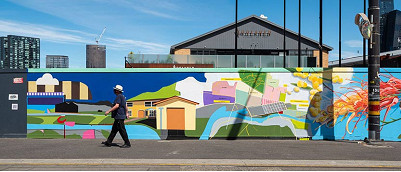 November 21st, 2023 - Adrian Doyle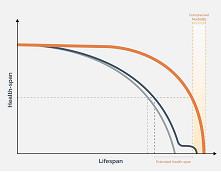 November 21st, 2023 - Susan Saunders

Subscribe
to
all
the
news
Like us on Facebook
Download the Latest Edition