Learning to live here
Rhonda Dredge | 21st September, 2022
There's a cute little café down a lane off Little Collins St and it's one of the few open on a Saturday in this neighbourhood.
Anthony Zhong and Jia Peng have come here for the prawn rice which is a specialty.
It's raining outside and the streets are quiet.
They're the only customers in the café and they're finding Melbourne boring.
A couple of blocks further down Little Collins St there's a long queue at the Roti Bar.
The café has a special every day and on Saturday they offer dishes wrapped in palm leaves.
But Ona on Gallagher's Place has a set lunch menu with just two dishes. The other is a mie goreng with crispy fried crab.
International students are the main local customers in the CBD on the weekend and some are craving something from home which they're still trying to put into words.
"I once waited several hours to go to a famous restaurant in Nanjing," Jia said. "I woke up at eight in the morning and waited until 12."
She has been in Melbourne four weeks and Anthony six months. They're both from China and are here for studies.
"It takes an hour to explore the city if you walk fast," Anthony said of Melbourne's CBD. His hometown of Nanjing has a similar-sized CBD, but the city has almost twice as many people.
"The culture is different to where I come from," he said. "The city structure and the population. At home, every day, everyone goes out."
"I don't see enough of the locals. It's always Asians. In Toronto, Canada there are lots of people from different races."
Jia said that before the lockdown she was living in Auckland. "A lot of the people were from the Pacific Islands. All my teachers were South African."
She thinks there is less diversity here because of the pandemic.
Anthony came here to study philosophy and screen studies at the University of Melbourne, the metaphysics of Immanuel Kant to be specific, and he's interested in exploring the limits of reason.
He said, "Australia has a different argument," as opposed to the one back home, without elaborating. He craves philosophical discussion. He said his lectures were on Zoom and his one-hour tutorials were not long enough.
"There's no actual person-to-person. You can't answer questions in one hour," he said.
He has learned two local writing genres that are new to him at uni – the food review and the op ed.
He lives close on Collins St at the Spencer St end of the city and wishes there were more lights at night. •
Photo caption 1: Jia Peng from Suzhou.
Photo caption 2: Anthony Zhong from Nanjing.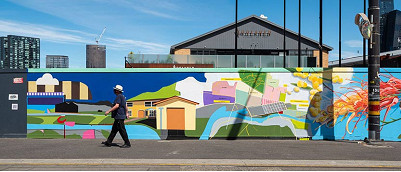 November 21st, 2023 - Adrian Doyle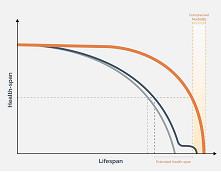 November 21st, 2023 - Susan Saunders

Subscribe
to
all
the
news
Like us on Facebook
Download the Latest Edition