Local ingredients and history on tap at new watering hole
CBD News | 23rd March, 2022
By Sophie Berrill
A new bar in Flinders Lane's Tavistock House is steeped in Melbourne's history, from its location inside one of Victoria's oldest hotels, to its namesake: the now demolished Yarra Falls.
Its Irish owner Brendan Keown came to Melbourne three years ago via London and Sydney and has probably researched more local history in his spare time than most Melbourne-bred folks.
"I'm a bit of a nerd. I love reading my history," Keown said.
Familiarising himself with the city's past was also part of his former job managing a time capsule cocktail bar at The Espy in St Kilda, which was the reason Keown moved to Melbourne. He can wax lyrical on colonial businessman Alfred Felton, and how the National Gallery of Victoria came to have one of the world's biggest art collections.
"I really like [Melbourne]. I don't think it ever really gets explained very well. People are always like, 'Oh it's very European'," he said. "I get why people say that, but I think that sells Melbourne short ... I think 'complex' is a better word to describe it."
After witnessing Wurundjeri elder Aunty Joy Murphy's Welcome to Country at his citizenship ceremony in 2019, Keown felt a greater responsibility to engage with First Nations' cultures in a way that is appropriate for a non-indigenous Australian.
"Being an Australian now, you can't just like take pot-shots at the history of this country, you've got to kind of own it a bit as well," he said.
He read more resources and had ongoing paid conversations with local land councils in the process of creating his first venture, which not only serves native botanicals, but pays homage to the historic Yarra Falls.
The City of Melbourne was built around Yarra Falls, which was at the site of present-day Queen's Bridge. Once a meeting place for Kulin Nations Peoples, Yarra Falls was blown up in 1883 to make way for ships and avoid flooding.
All chairs inside Keown's establishment point to a wide, cascading water feature behind the bar, an artistic imagination of Yarra Falls. It has real presence alongside the constellation of second-hand glassware on the ceiling of the narrow room, which seats an intimate 25 patrons. The curved bar top itself is made from reclaimed stringy bark wood. Creating a sense of place was really important to Keown.
"The music is majority Melburnian, Australian, or indigenous artists as well, which is kind of fun," Keown said.
Even the bathroom, affectionately labelled "DUNNY", has Triple R playing on the speakers.
Tying everything together is Yarra Falls' thoughtful seasonal menu. It features a few hearty bar snacks, beers, wine and cocktails, many of which have native ingredients like yam vodka, macadamia liqueur and salted myrtle honey, and are sourced from indigenous-owned and -supporting businesses.
But Keown said they hadn't fastened themselves in a "straight jacket". You can also sip a premium from Taiwan and, of course, an Irish whiskey.
"A bit of the world comes to Melbourne as well. You know what I mean? So we've always got a bit of the world."
Yarra Falls is located at 381 Flinders Lane and is open Wednesday to Saturday, 5pm-1am •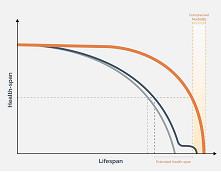 November 21st, 2023 - Susan Saunders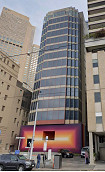 November 21st, 2023 - Barbara Francis & Rus Littleson

Subscribe
to
all
the
news
Like us on Facebook
Download the Latest Edition