Lord Mayor calls for safer e-scooter practices as operators could face ban if they "can't meet minimum standards" 
Brendan Rees | 21st June, 2023
City of Melbourne Lord Mayor Sally Capp has moved a motion calling for "better, safer and a clearer set of regulations and enforcement" of electric scooter use.
Cr Capp has asked the council to prepare a position report on the future of e-scooters and a response to the state government's decisions, which could see the council deny commercial e-scooter operators a licence "if they can't meet minimum standards around safety".
This included operators having access to technology that "is required to better manage compliance with the rules", including the ability detect tandem riding, and the non-wearing of helmets "and, of course, riding in non-permitted areas," Cr Capp said.
"How does the geospatial technology manage or stop people riding on our pavements? How does it help manage where e-scooters are parked? These are the sorts of efforts we would like to see more of."
E-scooters have become increasingly popular in the city, with more than 1.3 million short trips being undertaken since the Neuron and Lime trials began in February last year across the Melbourne, Port Phillip, and Yarra council areas.
In April 2023, the state government extended the e-scooters and e-bikes trial until October, which included legalising the previously banned use of private e-scooters. However, growing reports of near misses and pedestrians being struck on footpaths has sparked controversy due to safety concerns.
In response, Cr Capp moved a motion at the council's June 13 Future Melbourne Committee meeting, "to make sure that our e-scooter system works well for everybody", which was passed unanimously.
"Whoever comes in, and whoever continues to operate in our municipality, [we will ensure] that we've got very clear expectations on what will be delivered and how we can enforce and manage those [unsafe human] behaviours going forward using every measure in our toolbox."
Cr Capp said while the operation of the shared e-scooter scheme "has been incredibly positive for our city" and a "vital part of our transport network", safety remained paramount.
"Our footpaths and pavements are the busiest part of our transport network," she said.
"Unfortunately, it's residents worried about safety on our pavements, it's traders worried about their customers stepping into and out of their stores, [and] it's people with disabilities concerned about the way that [e-scooters] are parked across our pavements."
The council's position report, which falls under the draft Annual Plan 2023-24, will also address the "adequacy and efficiency of powers available to local laws officers to keep footpaths safe" and seek advice from the council's Disability Advisory Committee.
Among those to have been struck by an e-scooter rider was Annette Miller, 68, who counts herself lucky not to have suffered any injuries.
The incident happened as she was walking with two friends at the front of the National Gallery of Victoria on June 8 about 10.20am.
"Because it was wet, it pushed my feet from under me … I didn't even have time to react," she said, adding "it happened too quickly."
"One of my hands touched the ground but it was fortunate I had leather gloves on."
CBD News reporter Rhonda Dredge witnessed the collision, saying "I couldn't believe what I was seeing".
"Two men on scooters were hooning along the footpath towards the south. The next thing I saw was that a woman was knocked off her feet."
Ms Miller said the rider stopped to assist and apologised; however, she reported the incident to Neuron.
CBD resident Bill Thompson, who addressed the council meeting, said the standards of some people using e-scooters and e-bikes were "unacceptably dangerous".
"It's the CBD residents and people who operate businesses or work in the high rises, in the CBD, who are adversely affected," he said.
Cr Rohan Leppert said there is "no doubt that the phenomenon of e-scooters in Melbourne at the moment is immensely popular", which had "the potential to decarbonise our transport, transport networks and make our communities more active".
But he added, "at the same time, the clutter on the footpath can lead to quite significant public safety issues".
"The importance of this motion is that it signals council's seriousness in investigating any and all opportunities that there might be to make our e-scooter regulations and support systems as healthy as they can be, so that we're producing a safe system." •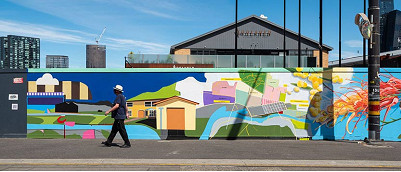 November 21st, 2023 - Adrian Doyle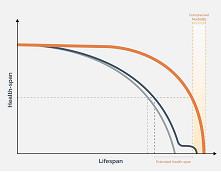 November 21st, 2023 - Susan Saunders

Subscribe
to
all
the
news
Like us on Facebook
Download the Latest Edition