Lord Mayor takes away key learnings from Singapore trip
Brendan Rees | 24th August, 2022
Lord Mayor Sally Capp has vowed to ensure Melbourne reclaims the title of the world's most liveable city after drawing inspiration from her recent visit to Singapore.
Ms Capp said among her priorities was to combat graffiti and city cleanliness, which she conceded was the "number one issue" members of the community had raised with her.
During her trip to Singapore from July 31 to August 4, during which she attended the World Cities Summit, Ms Capp said she was impressed by "how easy" it is for people to report issues like graffiti in Singapore via an app.
"I'm keen to explore how we make it even easier for people to report issues in Melbourne," she said.
"The QR codes on bins have been hugely successful and the more data we can collect the more we are able to analyse the data – where are the hot spots, the popular times, and who are the perpetrators.
"It helps us focus on prevention, which is the ultimate goal, to reduce the amount of graffiti we need clean up."
Ms Capp noted she was particularly interested in Christchurch's approach, which involved community groups banding together to remove graffiti.
"They are given the tools and equipment to clean up graffiti and vandalism, and it gives them a sense of ownership over what their city looks like."
Overall, the Lord Mayor said she the summit was "a great opportunity" to promote the City of Melbourne and learn from other city leaders from around the world.
She gave four keynote speeches and participated in a range of forums and meetings – in which spoke about the City of Melbourne's city-shaping projects such as Power Melbourne and Greenline.
"Melbourne's reputation abroad cannot be understated. Melbourne is held in such high regard for our efforts to tackle climate change as well as our culture and hospitality offerings.
"I met with a number of business and industry leaders who are looking to Melbourne for investment opportunities. Our Invest Melbourne team [is] already working with many of them to ensure Melbourne is their investment city of choice in Australia."
Among the leaders present at the summit was the mayor of Vienna, which is currently the world's most liveable city.
"That's a title I'm determined to bring back to Melbourne," Ms Capp declared.
"My learnings from Vienna reiterated that we're heading in the right direction, and we will continue to prioritise greening our city and investing in active transport, the arts and events." •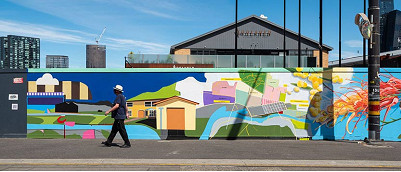 November 21st, 2023 - Adrian Doyle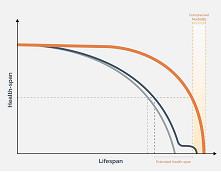 November 21st, 2023 - Susan Saunders

Subscribe
to
all
the
news
Like us on Facebook
Download the Latest Edition