Melbourne's best Thai hidden in a multi-level carpark
Jack Hayes | 24th May, 2023
Have you ever thought of having your lunch or dinner in a carpark? Sounds like a strange novelty, doesn't it?
Well, novel is the name of the game when it comes to Soi 38 – Melbourne's notorious Thai restaurant plonked at the bottom of a multi-level carpark.
At Soi 38 white table clothes and designer cutlery make way for steel stools and tables, a paper cup for water, and a metal tin filled with chopsticks and spoons.
It may not be a three-hatted dining experience, but it is one you will never forget … the ubiquitous line of waiting patrons out the front will suggest so too.
Soi 38 is a truly sensory experience. You can smell it from half a block away, that familiar scent of traditional Thai cooking – aromatics, spices, sweet, sour, bitter, umami (can anyone define what umami actually is?) – all working together in perfect unison.
Soi 38 first crept onto the Melbourne food scene in 2015 when owners Andy Buchan and Top Kijphavee decided to take over what was an old sushi store. Back then it was a choice of boat noodles or tom yum soup with prawn won tons and nothing else.
Since then, the menu has expanded to include hits like kingfish or scallop ceviche, Larb Moo, a spicy minced pork salad with lime juice, fish sauce, chili and roasted rice, crying tiger double cooked marinated Black Angus brisket, or the Ultimate bowl soup, a combination of instant noodles in sour and spicy Tom Yum soup, prawns, scappled, crispy pork, calamari and a few egg yolks.
In a city like Melbourne, where food and dining is regarded with such revere, Soi 38 cuts through the pretention and seriousness that threatens to take the fun away from our meals.
Yes, an eight-course degustation is a beautiful thing, but so too is a menu where you tick off the dishes you want, hand it to staff, and within minutes the food is back on your table.
What you might think are entrees may not come out before your mains, but that doesn't matter, because you know what is about to hit your table is some of the tastiest, and most authentic Thai food the city has to offer (according to those who have been to Thailand).
You can even grab a bottle of wine from another a 2m-by-2m boxed bottle-o, formerly a ticket booth, also hidden within the carpark. A sticker on the bottle means you won't be charged corkage.
Whether you go for the boat noodles, the Thai BBQ, the hot pot, ceviche, or pork knuckle, or even just for the novelty, it doesn't matter, Soi 38 will leave you with a lasting impression … and that's what good restaurants do. •
For more information: soi38.com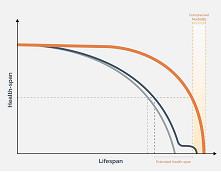 November 21st, 2023 - Susan Saunders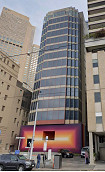 November 21st, 2023 - Barbara Francis & Rus Littleson

Subscribe
to
all
the
news
Like us on Facebook
Download the Latest Edition