Melbourne's hidden gem resurfaces on Little Collins St
Kaylah Joelle Baker | 25th May, 2022
After spending the past 15 years on the basement level of Flinders Lane, unique contemporary jewellery gallery e.g.etal has decided to become more visible.
While adoring the exclusivity of the space being a hidden secret within Melbourne's laneway culture, the jewellery gallery is returning to its roots on Little Collins St – the street where it all began 23 years ago.
Describing it as a "necessary move", e.g.etal's general manager Simone McNamara said it was time for the gallery to "rise up from the underground."
"While it was lovely to be this little hidden gem that people could discover, we wanted to bring contemporary jewellery a bit more out in the open and have a more visible public space that could really showcase this art form to a wider audience," she said.
The move into the new space comes after founder and director of e.g.etal, Emma Goodsir decided to move onto the next chapter in her life and leave the much-adored gallery in the hands of brother and sister duo Chelsea and Jaime Gough earlier this year.
Despite all the changes, Ms McNamara is confident that the vision of supporting artists and showcasing jewellery as an art form is still very much alive in the business today.
"What is really unique about e.g.etal is our approach to supporting artists. When you come into the space the work is presented under each artist's name, so we don't have a section that is for just rings or earrings," Ms McNamara said.
"It really is about looking at each artist's practices, their inspirations, materials, techniques and about the stories and connections behind the pieces they create."
It's not about fashion, it's not about things going in and out of trends, these really are pieces that are to be treasured for a lifetime.
While the street level location now allows the chance to educate newcomers about what contemporary jewellery is and the beauty behind having handmade, authentic and sentimental pieces, e.g.etal is careful not to lose the aspects of what made them different from jewellery store chains.
"There has been a careful approach taken to zoning the space without blocking off all the beautiful advantages of being at street level. There has been an interesting geometric steel window display design that has been designed to create a sense of privacy and that sense of being separated from the street," Ms McNamara said.
"e.g.etal is definitely a space we want to keep very warm and welcoming, with a sense of seclusion."
The gallery has also retained and redesigned furniture and cabinets from their Flinders Lane location to not only be more sustainable but to also maintain a connection with the previous space.
Any additional differences made to the space have also been carefully thought through, with their intention being to only aid in further showcasing the 65 diverse artists they currently represent.
"We have gone from the underground monochromatic space to a lot more colour and vibrancy and light. There are a lot of tones from nature and part of the brief of the design was to [represent] the materials our artist's work with which are from the earth or have some kind of connection to nature," Ms McNamara said.
Loyal clients and visitors of e.g.etal can now expect a picturesque setting of rich terracotta earth colours, deep greens and blues, wood and stone tones to now occupy the space.
But more importantly, e.g.etal can also be expected to continue being an integral part of the Melbourne arts community, with all changes serving to only represent and showcase more artists to the city.
e.g.etal moved into the new space at 150 Little Collins St on April 22 and is currently operating Wednesday through to Saturday from 10am to 5pm •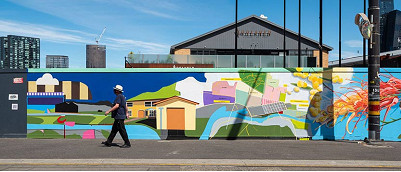 November 21st, 2023 - Adrian Doyle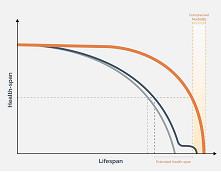 November 21st, 2023 - Susan Saunders

Subscribe
to
all
the
news
Like us on Facebook
Download the Latest Edition