Melbourne's iconic community square celebrates 20 years
Kaylah Joelle Baker | 25th October, 2022
Federation Square officially celebrated 20 years on October 26, and the milestone was not lost on the city's central meeting place as it prepares to host a month-long program of celebrations.
The jam-packed October celebrations also coincided with the square's latest decision to this year become part of the newly expanded Melbourne Arts Precinct, spearheaded by Melbourne Arts Precinct Corporation (MAP Co).
"With our $1.7 billion transformation of the Melbourne Arts Precinct underway, Fed Square is set to become an even more significant cultural gateway and a vital link between our arts and sporting districts, and the CBD," Minister for Creative Industries Steve Dimopoulos said.
Coined "The People's Square", Federation Square is a vivacious space with a multitude of landmarks and spaces to experience.
The Ian Potter Centre: NGV Australia and ACMI started residing in the square during its early days, and were followed by the Koorie Heritage Trust and dining venues Victoria by Farmer's Daughters, Hero, Big Esso by Mabu Mabu and Taxi Kitchen.
Fed Square is an already established community hub within the city, and it is for this reason that in its 20th year it has become a promising addition to the transformed Arts Precinct.
"There is no doubt that Federation Square has had a profound effect on the way our city lives and breathes over its 20 years," Director and CEO of MAP Co, Katrina Sedgwick OAM said.
"Now becoming an official part of the cultural ecosystem that is the Melbourne Arts Precinct, it has a purpose that will be clear and consistent for the community and elevates it as a destination to start your creative journey in the city."
Proving just how much it can do for the creative industry in a short time, the month of October has seen the square become the ideal place to go for music, film, food, art, conversations and experiences.
The immersive program celebrating Fed Square's milestone came together through the collaboration of the organisations that make up the square.
"Throughout October, Fed Square has been celebrating our 20th anniversary with a wonderful free program of music, art and conversation presented with some of Melbourne's most beloved organisations," Ms Sedgwick said.
"The world premiere commission of Mia Salsjö's A Score for Fed Square by Fed Square and the NGV, to the interactive music machine that is Hexadeca with Melbourne Fringe, to ALWAYS LIVE's Garage Band featuring 30 brilliant young Melbourne bands, to the video opera We Will Slam You With Our Wings presented with ACMI."
"Audiences have embraced these activities but even more so continued to gather and spend time at Fed Square – to be convivial, share a meal or a drink or to just sit in the sun. Fed Square is our square. It is not only a magnificent piece of architecture, it is the heart of Melbourne and has been so for 20 years."
Opened in 2002 and designed by LAB Architecture Studio in association with Bates Smart Architects, the square has always been centred around this idea of being the heart of the city.
This ambitious and contemporary vision and its impact was only further highlighted when in 2019 the unconventionally angled building became the only 21st century building to be heritage listed.
"Conceived and designed to demonstrate the very spirit of federation, the architecture and urban design of Fed Square embodies respect and support of differences, within a coherent and welcoming precinct," Lab Architecture Studio director Donald Bates said.
"Melbourne is a city of experiences and Fed Square has encouraged active participation in civic and cultural life for twenty years, with a 21st [century] architecture that gives a home to diverse and transformative events, exhibitions, and encounters."
Concerns of the square deviating away from being community-focused were raised in 2017 following plans for an Apple flagship store, but attention to its high criticism has seemed to further cement the square as a place for arts and culture. •
For more information: fedsquare.com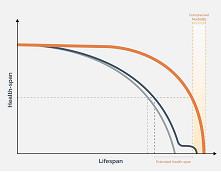 November 21st, 2023 - Susan Saunders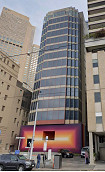 November 21st, 2023 - Barbara Francis & Rus Littleson

Subscribe
to
all
the
news
Like us on Facebook
Download the Latest Edition