Metro Tunnel to take first passengers in September 2024, ahead of schedule
David Schout | 25th October, 2023
The Metro Tunnel's builder has revealed "day one operations" would be in September next year, ahead of the state government's 2025 schedule.
Melbourne's long-awaited Metro Tunnel is set to open in September 2024, after construction giant John Holland revealed a more optimistic timeline than that offered by the state government.
The government had earlier this year indicated the mega project, designed to run the busy Cranbourne, Pakenham and Sunbury lines through a new tunnel to free up space on the city network, would open in 2025, already a year ahead of schedule.
However, speaking at a Victorian Chamber of Commerce (VCC) event in October, John Holland chief executive Joe Barr revealed things were on track to begin in less than a year's time.
"It's exciting, we've been working on this thing with our partners and the government for 10 years, and next year will be the year where it is revealed," Mr Barr said. "It certainly is on track, we're delighted to say that."
"If you go underground in Melbourne at the moment, the trains are being tested at full speed."
We're certainly looking forward to day one operations in September next year.
In response, the government did not shift its position and said the tunnel was on track to open in 2025.
Two of five new stations forming part of the huge project will be in the CBD; at Town Hall, which will serve as a new gateway to some of the city's most popular destinations, while the State Library station will improve access to key locations like RMIT University and the Queen Victoria Market.
The entire twin nine-kilometre rail tunnels will run between Kensington and South Yarra, and will free up space in the City Loop to run more trains across the city and suburbs.
Barr said Melbourne had looked at other global cities as examples of delivering transport that made a material difference to people's lives.
"Singapore has almost achieved their aspiration of a train station within 300 metres of anybody in Singapore, which is incredible," he said.
"That ability to be able to connect and get around locally in Melbourne is there because you haven't got the same challenges as you have in Sydney, for example with geography and geology."
Precincts Minister Colin Brooks also spoke at the VCC event and said the project could deliver a rail network reflecting those around the world Australians often marvelled at.
"It will deliver Melbourne's first-ever turn-up-and-go network, allowing more trains to run more often, similar to cities like London, Singapore and New York," he said.
Test trains started running through the Metro Tunnel in late July, beginning a months-long testing phase inside the new tunnels and stations that will stretch into 2024.
Seven-carriage trains are currently running back-and-forth deep under the CBD and Yarra River testing equipment and systems to ensure they are working safely.
This testing phase will continue into next year before the project team moves on to the next major testing phase – trial operations – which will include drivers and station staff running simulated timetabled services in a dress rehearsal for the real thing. •
Caption: John Holland chief executive Joe Barr, speaking at the event (Picture: Victorian Chamber of Commerce).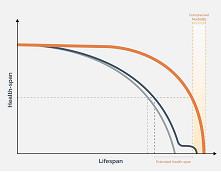 November 21st, 2023 - Susan Saunders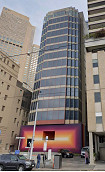 November 21st, 2023 - Barbara Francis & Rus Littleson

Subscribe
to
all
the
news
Like us on Facebook
Download the Latest Edition